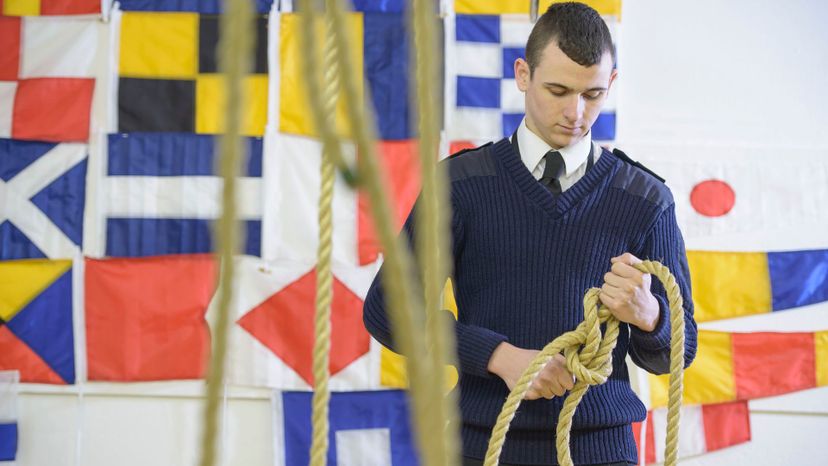 Image: Monty Rakusen/Cultura/Gettyimages
About This Quiz
The U.S. Navy has been defending her country for well over two centuries. That's 200+ years of battles, campaigns and patrols on the sea, air and land. That's countless thousands of sailors, Marines and aviators who've sacrificed for their country. That's also a lot of information, and a standing challenge to see how much you know. 
In the same way Navy midshipmen challenge themselves to constantly be better in their defense of their country, challenge yourself to see how much you know about the people who keep our oceans safe. How many Navy ships do you know? How many sea battles can you name? Are you aware of trivia like what animal is present on the sidelines of Naval Academy football games? 
You might be surprised at some of the information here. The Navy has been a path to international dominance, victory in World Wars, technological developments, and even outer space, for numerous Middies. The question is how your knowledge matches up against the Navy's many milestones. 
If you think you've got what it takes to get more than 11 on this quiz about the United States Navy, jump in feet first and put your knowledge of the Navy to the test!