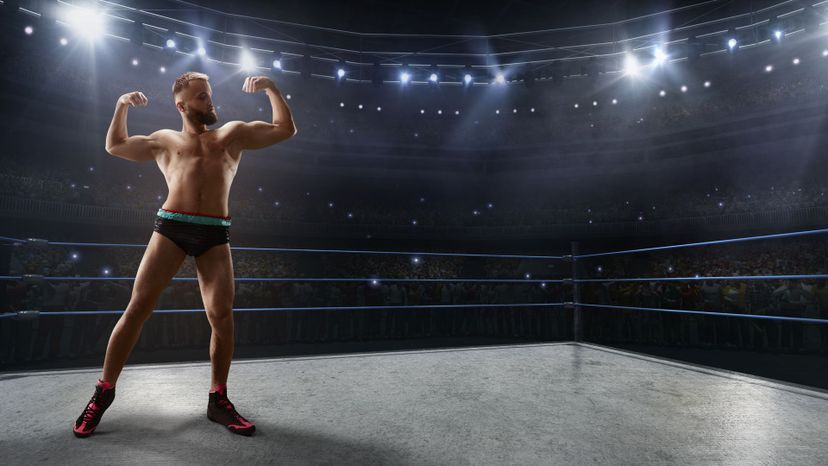 Image: Aksonov/E+/GettyImages
About This Quiz
Step into the ring and let's see what you're made of!
When it comes to professional wrestling, there are two decades that are widely considered to be the greatest of all time - the '90s and the earlier '80s. The '80s is without a doubt the decade that set up a lot of the foundation that modern professional wrestling is built upon today. From the invention of countless moves like the DDT, to the celebration of superstars like Hulk Hogan and Macho Man Randy Savage; the '80s was truly a time to behold.
In this massively musclebound quiz, we've taken a handful of some of the most Savage and Hulking wrestlers from the 1980s and put them all together in one place. Just how well do you remember one of the most memorable and influential decades in professional wrestling? Do you think that you have what it takes to identify every single one of these wrestlers and take the championship title in this quiz? Put on your outfit, get your entrance music ready and let's see if you have what it takes to go toe-to-toe with these powerful questions!
Oh, and don't balance your laptop on the top rope while taking it!