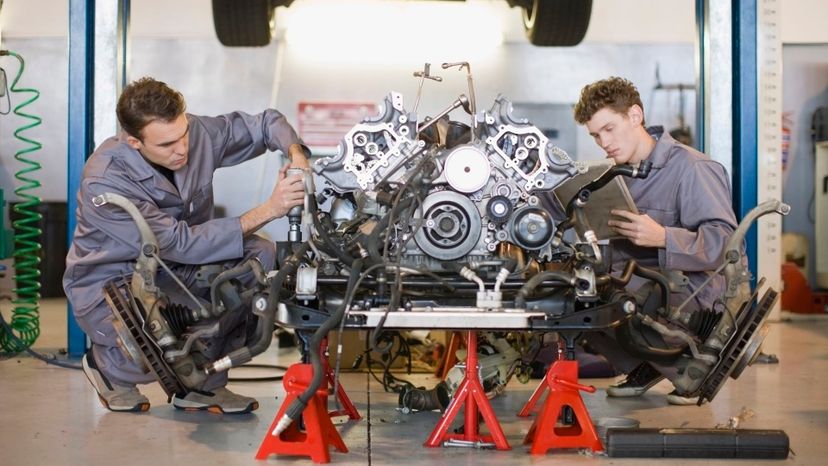 Image: Zero Creatives/Cultura/gettyimages
About This Quiz
There are so many parts to an engine, we can't even begin to count them. What we do know is that even a failure in a small part that may seem insignificant can cause your car to grind to a halt, or perhaps not start at all.

So how does it all work? Well, the engine provides the power. This is fed through the transmission, either manual or automatic, to the differential which, in turn, will turn the wheels of the car. Sounds simple enough but it isn't, really. How those engineers worked this all out all those years ago still boggles the mind, don't you think?

All those parts have to work in perfect harmony. Pistons moving, valves opening at the right time, spark plugs firing at the right instance, gases moved out of the engine. One little problem, and the engine might still run, but not efficiently.

So just how much do you know about the internal combustion engine and car engines, in particular? Do you know your exhaust manifolds from your mufflers, your oil pump from your fuel pump, or your spark plug from your glow plug? Want to test your knowledge? Then you have come to the right place!

Zero Creatives/Cultura/gettyimages