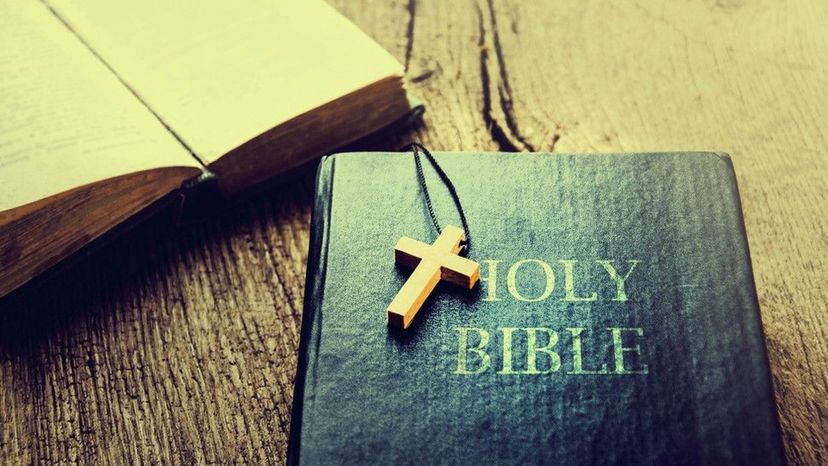 Image: Shutterstock
About This Quiz
The Bible is a sacred text that incorporates the history of the Jewish people and the history of the early Christian church. With over 5 billion Bibles in print, it's the most popular book in the world. That means a lot of us have read this book and some of us know it really well. It's no wonder that a such a popular book would be influential in literature, art, cinema and popular culture.
For example, if you've ever watched "Pulp Fiction", you know the famous quote that Samuel L. Jackson's character, Jules Winnfield, angrily delivers in an electrifying moment in the movie. Allegedly, it's a verse from the Book of Ezekiel (25:17). But it's more of a reimagining of that verse, plus a little of the Psalms and a little of Genesis.
For those who believe, and even for those who don't, there are some common stories that most of us know: Daniel in the lion's den, the parting of the Red Sea, the rainbow that Noah sees after the flood, the Tower of Babel, Joseph and his coat of many colors and the Christmas story.
There are also some common quotes that people have used as inspiration--or mangled quotes in iconic movies!
So are you ready to test your biblical knowledge? We hope you enjoy this quiz, line upon line, here a little, there a little...
Good luck!