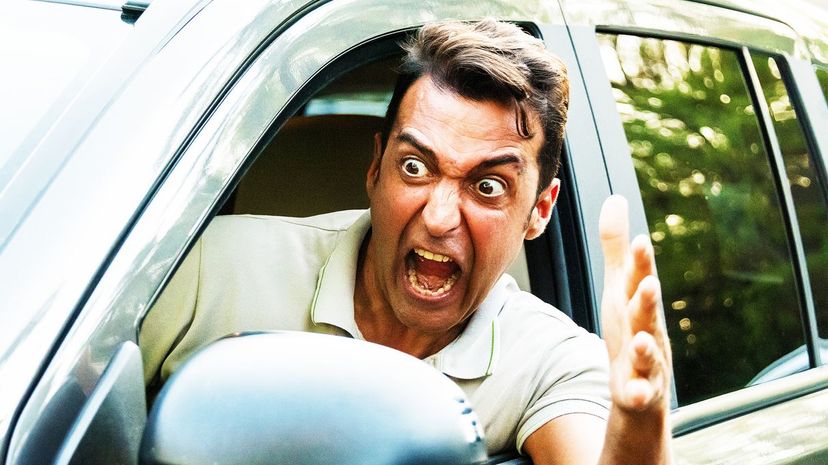 Image: Juanmonino / E+ / Getty Images
About This Quiz
As a driver, you know the road ahead isn't always paved in gold, nor is it smooth sailing. A road trip can be drastically turned upside down by a long delay due to road construction, but how do you respond to that. Although the road construction isn't anybody's fault, you're still upset! After sitting in the same lane of traffic for almost 45 minutes and only traveling half a mile, you're about ready to explode with pent up rage. Who are you going to take it out on, the construction workers? 
Road rage is the spawn of countless people traveling on the same road at the same time. All of these drivers have different events in their lives that may cause them stress, and make them a little less tolerant of other people's behavior. Is your laying on the horn going to help matters? It may make you feel better, but it certainly won't help the other people. 
Driving should be a courteous endeavor, but every once in a while, even the most patient person loses their patience. We're all just trying to get to where we want to go in the long run! Place yourself in the driver's seat with this quiz and see if you can keep your wits about you without flying off the handle while dealing with some tough scenarios. You might think you're cool as a cucumber when it comes to stress, but do you know what will send you over the edge? 
Take our quiz and see where you fall on the road rage spectrum, you may or may not want to share the results with your friends!