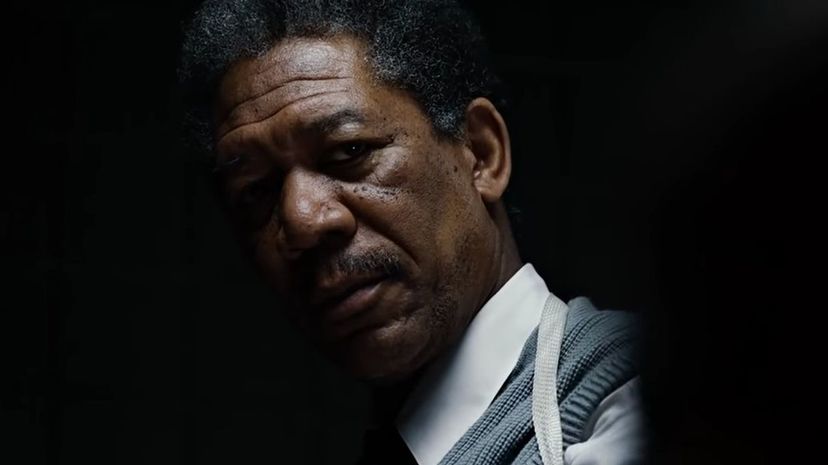 Image: Cecchi Gori Pictures / Juno Pix
About This Quiz
As the opening narration of his 2007 film goes, "You measure yourself by the people who measure themselves by you." If Morgan Freeman is our yardstick for meaningful success, then that's one great career for measurement!
We all know Freeman as that tall, unassuming and kind-looking man who still looks dignified no matter the role. He started out his movie career back in the '60s and, after almost five decades, it's still going strong. But before achieving commercial cinema success, he appeared in theatrical productions and television. Kids who grew up watching "The Electric Company" will remember him as the Easy Reader. Onstage, he played familiar Shakespearean characters in productions of "Coriolanus," "The Taming of the Shrew" and "Julius Caesar." He also appeared with the legendary Cab Calloway in an African American cast production of "Hello, Dolly!"
His deep godlike voice also helps a lot in his overall characterization. When documentary filmmakers thought of the term "voice of God narration," they might have had Morgan Freeman in mind for that, or at least a premonition of him doing Godly V.O. work! He actively does that now, too, for documentary TV shows such as National Geographic's "The Story of God with Morgan Freeman."
With so many great movies and memorable film roles, we're sure you can recognize these scenes from his filmography. To use another movie quote of his: "There are no perfect men; only perfect intentions." So intend to perfect this quiz, OK? Have fun!
Cecchi Gori Pictures / Juno Pix