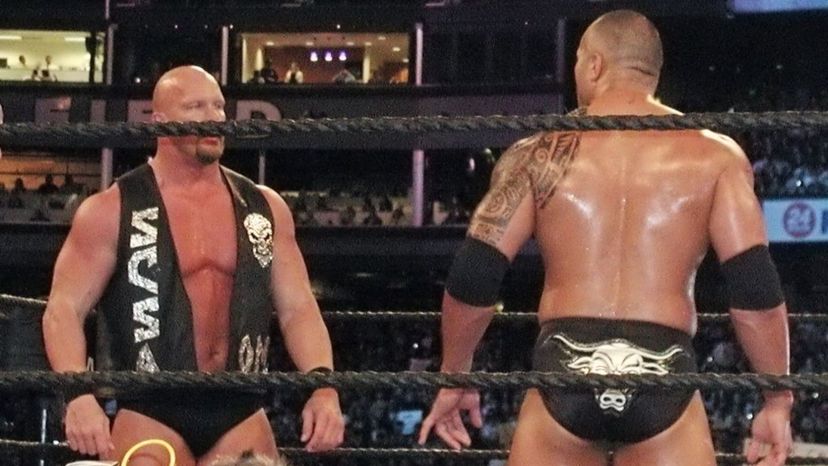 Image: Mshake3 at English Wikipedia Later versions were uploaded by KipSmithers at en.wikipedia. via Wiki Commons
About This Quiz
The '80s might have seen the rise of wrestling with the first WrestleMania, stars like Hulk Hogan and Andre the Giant, and weekly televised events; but wrestling really didn't take off until the '90s when two rival promotions, the WWE and WCW, helped bring it to the forefront of American culture. Do you remember the wrestlers who helped grow wrestling in the '90s? Here's your chance to find out!
Wrestling throughout the 1990s had a significantly different tone than wrestling in previous eras. The sport moved on from the cartoonish elements of the late 1980s when kids were told to take their vitamins and flashy colors attracted viewers. In the '90s, realism was introduced into mainstream wrestling where violence was commonplace, blood was used more and more, and storylines reflected darker segments of society. The era had an attitude about it, and the wrestlers had an attitude themselves. 
How well do you know '90s wrestling and the stars who took to the squared circle during that time? Do you think you can name those wrestlers from a hint, or will you start to falter when you get past your favorites? If you're up for the challenge, take this quiz and prove your knowledge on wrestlers in the '90s!
Mshake3 at English Wikipedia Later versions were uploaded by KipSmithers at en.wikipedia. via Wiki Commons