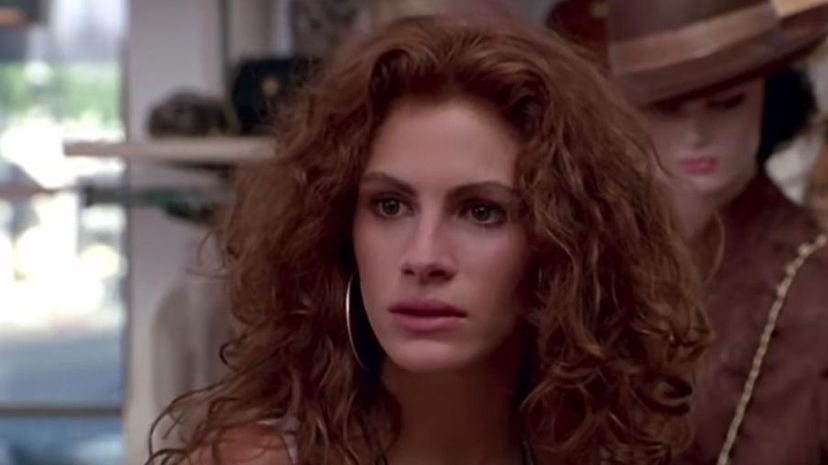 Image: Touchstone Pictures / Silver Screen Partners IV / Regency International Pictures
About This Quiz
Chick flicks are like the comfort food of cinema. They're a warm hug and a soft blanket on a bad day, a pleasingly formulaic combination of humor, romance and (sometimes) tears. The protagonists are likeable, funny and complex; they're someone you'd love to be friends with or maybe they even remind you of yourself. The best part about chick flicks? You can watch them and then rewatch them, always knowing there's a happy ending in store for the heroine of the story. 
The term "chick flick" is slowly evolving into the more empowering "girl-power flick" — a term that not only describes the content of the movies themselves, but also the actual influence women have on box office numbers. Blockbuster comedies such as "Bridesmaids" and "Girls Trip" have demonstrated the clout women have when it comes to the sheer amount of money a relatively low-budget movie can make if it's well-written and speaks to an intelligent audience (who are definitely ready to laugh.) 
As a genre, chick flicks are known for their iconic storylines, whether that's in the form of a comedy, drama or something between the two. Many chick flicks are recognizable by a single quotable line or moment — which is where this quiz comes in. Based on a one-sentence summary, you'll have to guess which chick flick we're referring to: Some are funny, some are tearjerkers and at least a couple of them are about chasing your dreams through the power of dance and '80s aerobic gear. 

Are you ready to get started? You go Glen Coco, you go!
Touchstone Pictures / Silver Screen Partners IV / Regency International Pictures