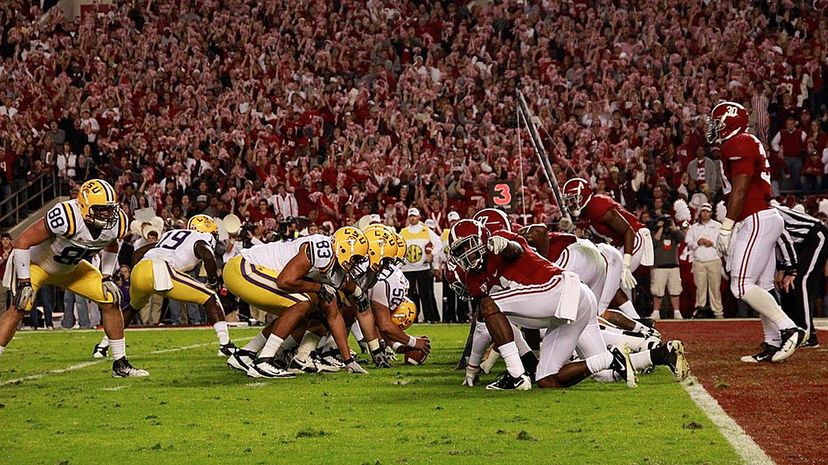 Image: Wikicommons by Thecoiner
About This Quiz
We love to watch the seasons change: Winter transforming into crisp spring days, spring giving way to summer's heat, summer melting into college football season. Wait ... you didn't know college football was one of the four seasons? Shame on you. OK, we're kidding, it's actually autumn, but college football gets us all in our fall feels for other reasons.  The pageantry, the rivalries, the tailgates – they're all part of the main course that leads to dessert: Bowl season and the march to the championship.
While some schools have been greedy the past few years, racking up national championships like Thanksgiving sides, others have taken a bit of a backseat. But, don't sleep on them: There are lots of schools out there with trophy cases full of national championship hardware. The Crimson Tide has a dozen, but the Fighting Irish aren't far behind. One Ivy League school boasts 28! And, a school in the "Peace Garden State" is the most decorated among FCS contenders.
The question is: Just how championship-crazed are you? Could you identify the team based on the number of titles it has? From one championship to nearly 30, we've curated a quiz that celebrates the best of the sport. We need you to tell us the titleholders, It's time to take the field!