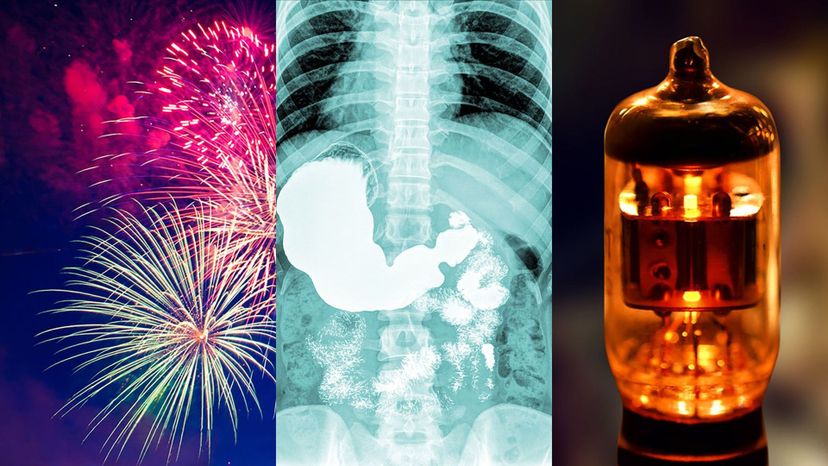 Image: Shutterstock
About This Quiz
Do you know what element mood stabilizers, batteries and metal alloys share? Can you guess what shared element is found in salt, street lights, and baking soda? If so, take our quiz to see how many of these chemical elements you can identify.
As of 2018, scientists have proven the existence of 118 elements. Just 92 of these occur in nature, while the rest have been generated synthetically in laboratories. Together, this tiny number of chemical elements combine to form every single thing on the planet -- and beyond. Just 118 elements form the building blocks of every person, animal and object -- as well as the air you breathe, the dirt beneath your feet and the very composition of the Earth itself. 
These 118 elements range from simple ones that you've probably heard of -- like oxygen, hydrogen, calcium, and iron -- to more complex ones that you may not be as familiar with -- like boron, manganese, and selenium.
If we give you a list of three objects, can you guess which element is common to all three? Take our quiz to prove your mastery of the elements and the periodic table!