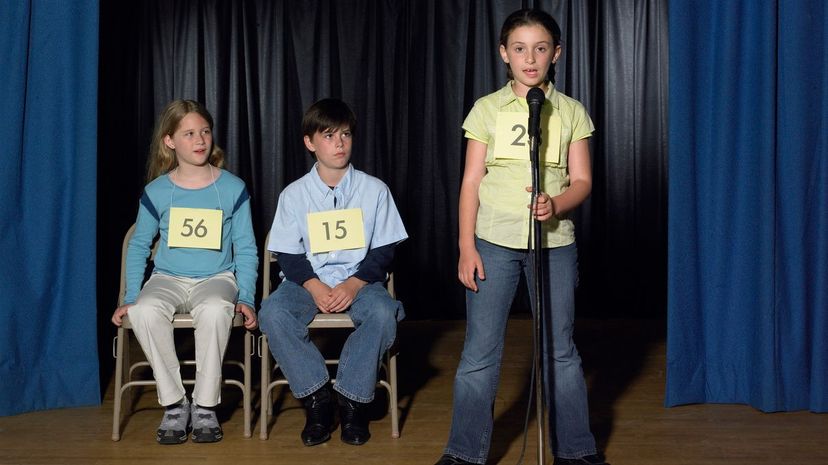 Image: Barry Rosenthal / Stockbyte / Getty Images
About This Quiz
In 1925, nine newspapers came together to create the United States' first national spelling bee. While the first winner received just $500 in gold pieces, today, the competition is widely-televised and winners enjoy over $40,000 in awards. The number of competitors has also skyrocketed from nine to about 515 in 2018.
Although the Scripps National Spelling Bee experienced a short hiatus during 1943, 1944, and 1945 due to World War II, the competition has gone strong for 91 years in total. While moderately simple words like "therapy," "initials" and "knack" prevailed in the earliest years of the competition, contestants today take on words more similar to "gesellschaft," "condottiere" and "soubresaut." It may be surprising to know that an elementary schooler can tackle those words, but it's true: today, the youngest competitors are only eight years old and the oldest are 15. 
Not only are these adolescents amazing spellers, but they also have to be calm and poised, as the judges will disqualify anyone who utters an "um," "hmm" or "ah." Fortunately, during this quiz, there won't be anyone to send you home on national television. Unfortunately, however, there is not a potential $40,000 reward. Go on, test your vocabulary anyway with the following quiz! 
Barry Rosenthal / Stockbyte / Getty Images