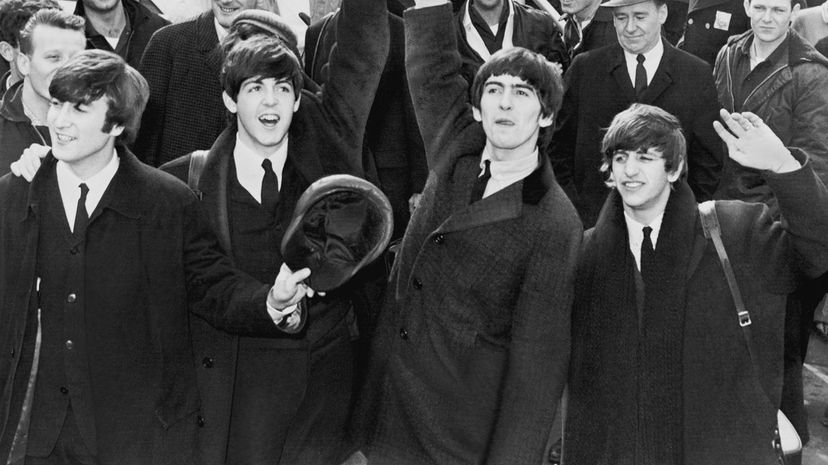 Image: Wiki Commons by United Press International, photographer unknown
About This Quiz
From the moment screaming fans greeted the Beatles at JFK International Airport on February 7, 1964, rock music has never been the same. The Beatles came to the U.S. at a critical time in history, just months after the assassination of President Kennedy. And their exuberant personalities, suggestive lyrics and mop-top haircuts immediately appealed to youngsters while puzzling or irritating parents.
Paul McCartney, John Lennon, George Harrison and Ringo Starr were at the forefront of the British Invasion, a period in the early 1960s when Americans became obsessed with British pop music and culture. The Rolling Stones, the Kinks, the Animals and Led Zeppelin would also make the leap across the pond to become radio and TV sensations.
One factor that set the Beatles apart was their creative use of cryptic lyrics. Fans soon started analyzing — and overanalyzing — the lyrics, looking for hidden meanings and even playing tracks backward to find supposedly subliminal messages. In truth, the Beatles were inspired by childhood memories, books they read and other everyday experiences. But because they came from Liverpool, some of the words they used sounded exotic and mysterious to American listeners.
So don't let it be! Test your Beatles knowledge with this quiz and see how many words you can define. We promise it won't be a hard day's night, and you can always ask for help!
Wiki Commons by United Press International, photographer unknown