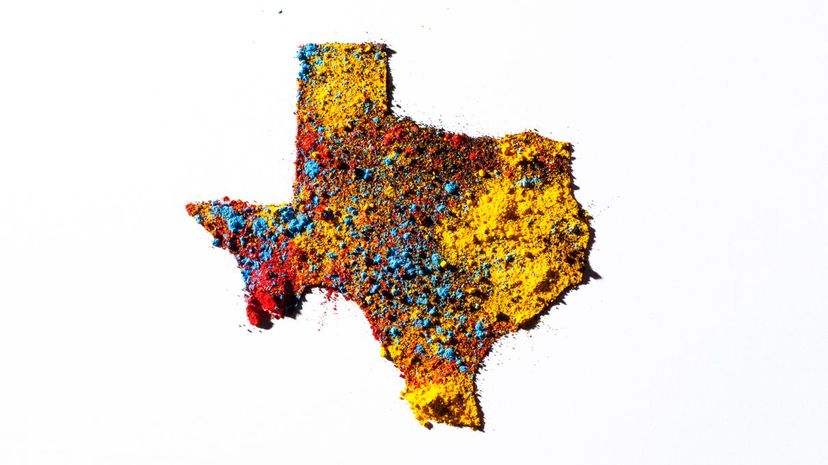 Image: Colormos / DigitalVision / Getty Images
About This Quiz
It's a state famous for its attitude: "Everything's bigger in Texas" and "Don't Mess With Texas" are rallying battle cries among its 28+ million residents. And, maybe for good reason. Texas was born from hostility, having been settled by Spanish missionaries in the early 1700s, only to become part of Mexico and then fight for its independence in the 1830s before rejoining the United States in 1845. It remains the only state to have the flags of five different countries fly over it: Spain, France, Mexico, Republic of Texas and the U.S.
Today, its 268,820 square miles makes it the second-largest state in the Union. As a state, it is as varied as it is large. The corporate headquarters of places like Dell and Compaq earned Texas its designation as Silicon Valley of the south. It boasts a vast amount of wool, as well as whitetail deer. Its capital city is renowned for its live music scene, and it can boast as being the home of Dr Pepper, a soft drink with 23 flavors created in 1885.
This quiz features 40 bits of Texas trivia, but with a catch: Letters are missing from each city or town's name. Plug in the correct letter using your knowledge of the Lone Star State and complete these Texas towns' names. Get them all and consider yourself a star ... a Dallas Star, that is!