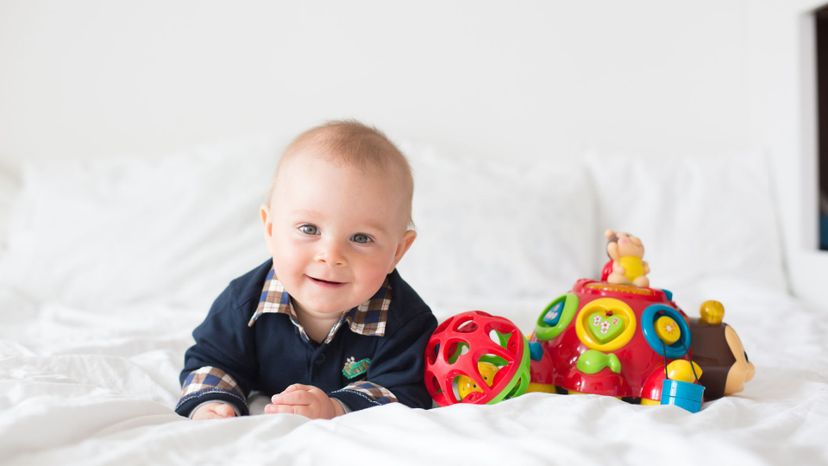 Image: Tatyana Tomsickova Photography/Moment/Getty Images
About This Quiz
Babies are one of life's many blessings. But as adorable as they are, there are so many things that we need to get for them in preparation of their arrival and even after they're born. These things include pacifiers, cribs, strollers, play mats, walkers and a host of other items you'll find in our quiz. And these things, although they may not be particularly expensive, they add up. But do you even know how much they cost? Could you tell us the prices of these baby items? 
We've gathered a group of items that newborns, infants, and even toddlers need and it'll be your job to tell us how much they really cost. And it won't just be a simple pacifier here or a teether there, because who really buys these things in sets of one? We'll be asking you about a box of Q-tips, a pack of bottles and a set of booties. You'll be asked about a stroller, a rocker, E45 cream and so much more. 
If you think you've got what it takes to correctly guess the prices of these baby necessities, go ahead and start this quiz. 
Tatyana Tomsickova Photography/Moment/Getty Images