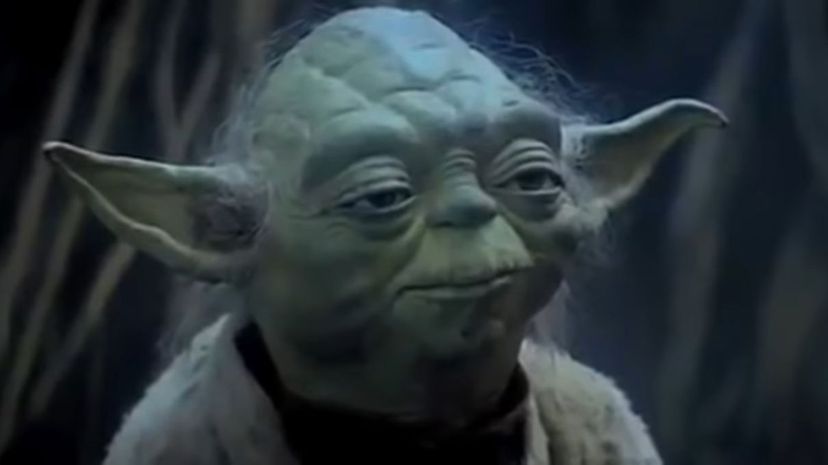 Image: Lucasfilm
About This Quiz
Welcome, young Padawan! Are you ready to travel to a galaxy far, far away? One of the most successful film series in history, the Star Wars movies have become an indelible part of American pop culture ever since the first film, "Star Wars Episode IV: A New Hope" was released in 1977.

Since then, sequels, prequels and spin-offs have helped shape modern sci-fi cinema, and phrases such as "May the force be with you" and "I've got a bad feeling about this" have been adopted into the country's lexicon. The Star Wars cast of characters, from the original trilogy mainstays to the galaxy's latest additions, continue to enthrall and entertain us, and will no doubt remain a part of the pop culture landscape for years and years to come.
How well do you know your Star Wars quotes and characters? Are you the biggest sci-fi buff in the galaxy? This quiz will determine your level of knowledge when it comes to Star Wars dialogue. It includes famous phrases from all the films and will test your ability to accurately guess who said what. If you think you're up for the task, get ready to channel the Force and answer all of the questions below!