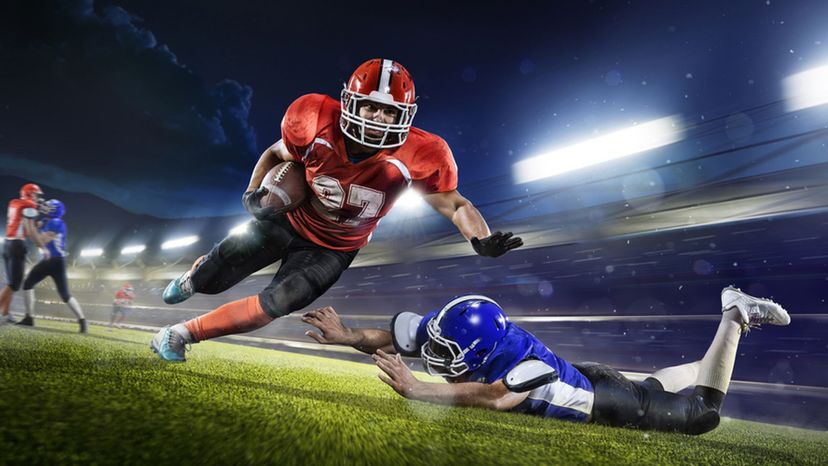 Image: shutterstock
About This Quiz
In a league with 32 teams and hundreds of players, things can get tricky when it comes to remembering all the facts about the National Football League. Do you believe you can discern truth from fiction when it comes to the NFL? Here's your chance to find out with this quiz on NFL facts!
It's easy to look around and see why the NFL is such a huge deal. After all, thousands of fans wear NFL memorabilia daily, discuss the latest NFL topics, and gather together for drinks and snacks as they watch the games throughout the week. Aside from the fans, the stadiums in major cities across the country can't be missed, and there's always an NFL-themed commercial on the television. So yeah, the NFL is a big deal.
Are you an expert on the National Football League, though? Do you know the facts about all of the best players and the teams they played for, who won Super Bowls and set records? Take this quiz and put your NFL knowledge to the test.
That's if you're up for the challenge, of course, because this quiz isn't for any NFL fan. You'd better know the true facts from the false ones. If you're ready though, get started and show all your friends how much you know about the NFL!