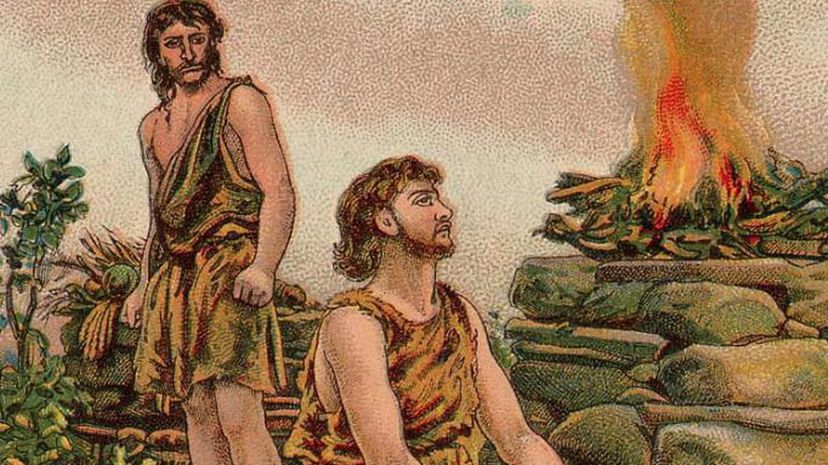 Image: Providence Lithograph Company via WikiCommons
About This Quiz
Many Westerners are familiar with the Bible story. You know the narrative: God created the heavens and the earth, people screwed it up, God became a man, Jesus, to save them, Jesus was killed, he rose from the dead, and he is coming back.
But the Bible covers a lot more ground than that essential story. Within the overarching narrative, a multitude of smaller stories unfolds, some of them bizarre and unsettling. Students of the Bible scour the text to find out how these minor stories fit into the larger drama of salvation. Students of history explore these texts to glean knowledge about how the sacred texts interact with historical events. Any literary student will tell you that to understand how a story works, you have to know the order in which things happened. 
How well do you really know the Bible? You may know that Adam and Eve were created before Able was killed, but do you know who was born first, Abraham or Noah? Which city first met its destruction, Nineveh or Jerusalem? Are these details important? It depends on how closely you are reading and how well you know the intricacies of the story. We are reading very, very closely. Are you? We can find out, but you have to start quizzing first! 
Providence Lithograph Company via WikiCommons