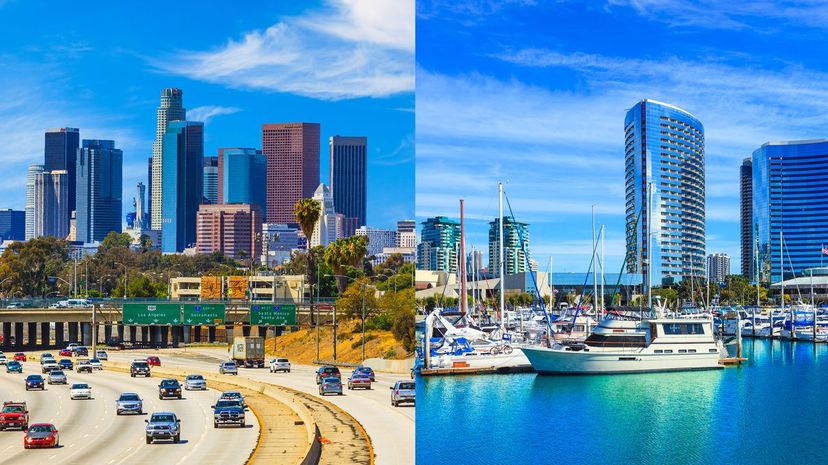 Image: Ron and Patty Thomas/E+/Getty Images
About This Quiz
When the first European explorers came to America, they had no idea that this "New World" would transform into the vast country it is today, with 50 states and thousands of cities stretching from the Atlantic Ocean in the east to the Pacific Ocean in the west. But that's exactly what happened, as the phrase "from sea to shining sea" became a reality. 
One of the more unique aspects of America's growth is how diverse the country has become during the transition from 13 colonies seeking independence to a nation filled with various ethnic groups who speak hundreds of languages. The unique cultures of these different groups have shaped cities all across the United States, no matter how far north or south they might be. After all, a city sitting on the coast of Oregon is far different from one located in the rural South, but they are still united in the American experience.
How familiar are you with the locations of famous and unique cities across America? Whether they're an hour apart or a day's drive, will you know which city is located further north on a map? Here's your chance to find out. When you're ready, take a shot at this quiz to see how well you know the makeup of America.
Ron and Patty Thomas/E+/Getty Images