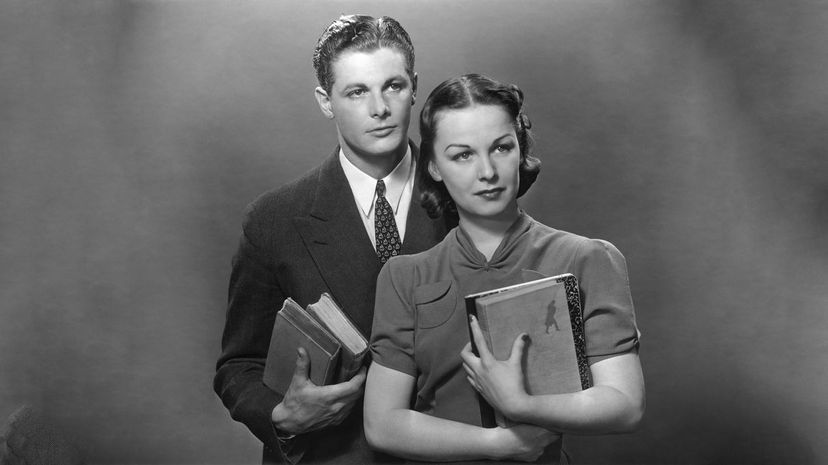 Image: George Marks/Retrofile RF/Getty Images
About This Quiz
Universities in 1953 offered many of the same professional fields offered today, such as medicine, law and business. However, many new fields of research have appeared since then. The first household computer didn't come into existence until the 1970s. Now, computer science is one of the fastest growing fields. 
Some of the same courses offered in 1953 still exist today, over 60 years later. Classic literature and other ancient studies haven't changed much since then. However, many of the science classes would be completely different. A nuclear physics class in the 1950s would have focused on electrons, neutrons and protons because scientists thought they were the smallest particles in existence. However, a modern physics class would subdivide these subjects even further into quarks. 
Can you imagine going to a biology class in the 1950s and having to look at a single cell organism through a microscope so grainy that you can barely make out what you're looking at? With an improvement in technology has come an improvement in our ability to understand our world. 
All these classes in this quiz were actually offered at UCLA in 1953. Do you think you're smart enough to guess the names of these classes based on their descriptions? Let's find out!