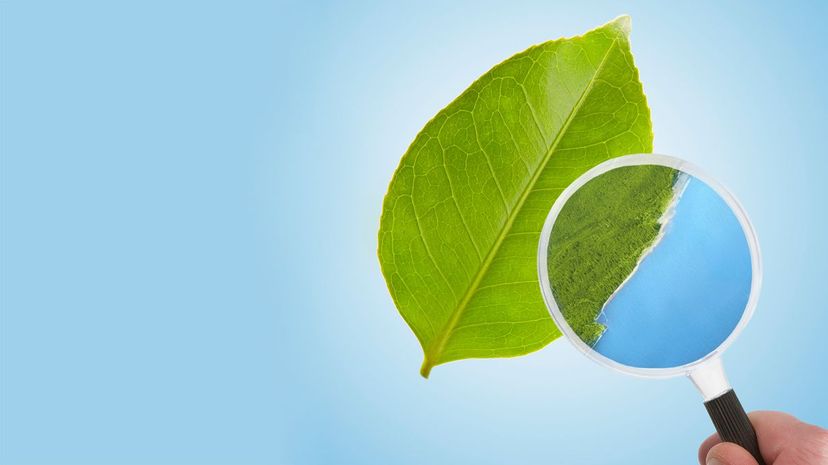 Image: RK Studio/Kevin Lanthier / Photodisc / Getty Images
About This Quiz
If you're out and about, and you come across a plant, are you able to name it? What about naming it based solely on its leaves? If you're a plant owner at home, do you know what to call those lovely members of your indoor jungle? There are a number of ways you can identify a plant, but its leaves should be one of your best clues!
Yet, in today's world, are we still in touch with the beautiful creations mother nature has given us? Do we even notice the plants around us, or are they just in the background? You may not spend too much time thinking about plants and their names (or nicknames), but we're willing to bet you could name at least some of the plants in this quiz, based on their leaves alone! Simply pay attention to their colors, their shapes, variegation and size. Some should be pretty obvious.
So, do you think you have what it takes to ace our quiz? Surely you can recognize Apple products based on their fruit logo or Nike by their swoosh — now let's see what you can name straight from mother nature's [un]official marketing team. Don't let the only time you pay attention to a plant's leaves be when you're raking them up this fall and winter!
RK Studio/Kevin Lanthier / Photodisc / Getty Images