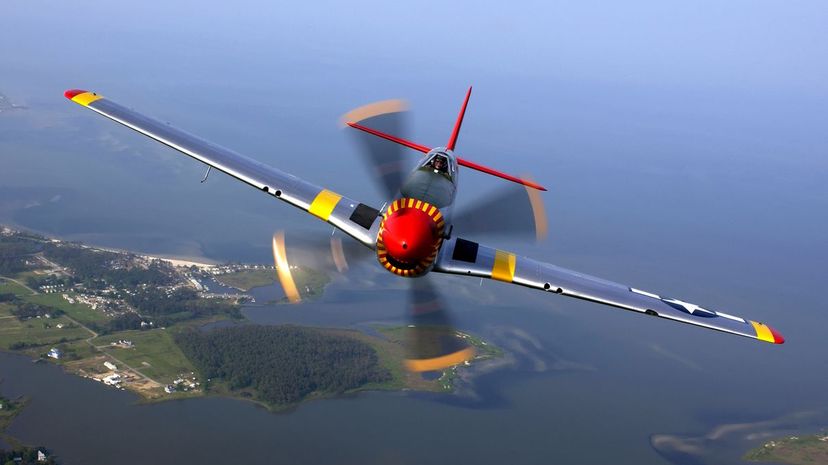 Image: Wikicommons by U.S. Air Force photo by Tech. Sgt. Ben Bloker
About This Quiz
The number of aircraft used during the Second World War was staggering. The U.S. alone manufactured over 250,000 planes for use during wartime, not to mention what all the Allied and Axis forces put in the air. The Soviet Union alone produced 36,000 of its Ilyushin II-10 ground-attack fighters. Germany manufactured nearly 35,000 of its Messerschmitt Bf 109 fighters, and the UK had nearly 23,000 of its Spitfires in the air.
Every aspect of the war, every planned battle, featured a major aerial aspect. On D-Day alone, Allied forces flew more than 14,000 sorties against Axis forces. The Luftwaffe, the German aerial force, managed to counter with only 260. In the summer of 1944, American P-47 Thunderbolts were credited with firing over 135 million bullets and dropping 120,000 tons of bombs. There's no doubt that aerial combat became the dominant force of warfare during this time, far exceeding what had been seen in World War I. The stunning leaps in technology allowed for a much more robust and terrifying kind of air combat than the world had ever seen and made many of the aircraft used into legends. 
Now it's time to prove your mettle as a Top Gun of WWII aircraft and see how many you can identify. Think you have what it takes? Take the quiz!