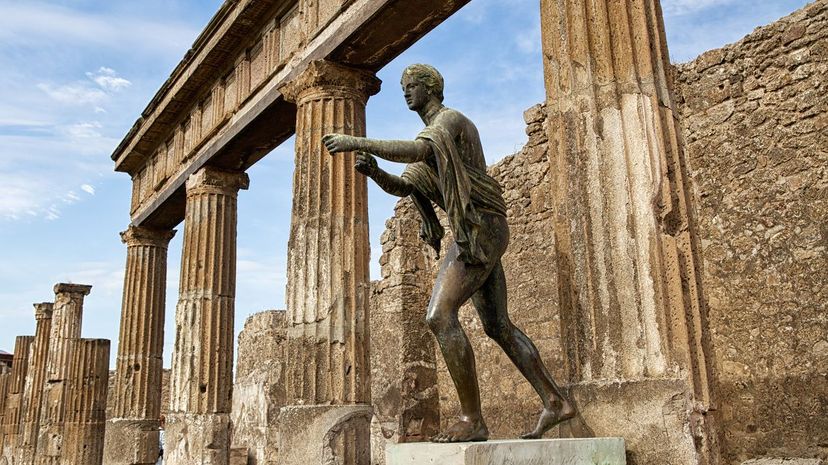 Image: Photography by Jeremy Vilasis, Philippeans / Moment / Getty Images
About This Quiz
Tsunamis, volcanic eruptions and plagues have been common occurrences throughout history, but the ancient world was hit with some devastating blows. At the time, little was understood about these massive events, and people were not as prepared for them as we are today. These disasters sometimes even struck at night when no one could brace themselves and escape in time. While some disasters gave signs and warnings that they were about to occur, others did not, and many resulted in countless untimely deaths and destroyed cities. What do you know about these disasters?
Everyone has heard about the tragedy in Pompeii, which buried an entire city under volcanic dust and ash. While the ruins of this city have been well preserved, enabling us to learn so much more about it and its people, other cities were lost forever. This is true for the city of Helike, which similar to the city of Atlantis, disappeared underneath the water where it vanished. Unfortunately, for many ancient cities, the devastation became a harsh reality that was hard to avoid. Plagues also spread like wildfire through many ancient cities and obliterated their populations.
Are you an expert on the earthquakes, plagues and other disasters that took place in Egypt, Greece and other areas of the ancient world? If you are, then take the quiz to prove that you know it all!
Photography by Jeremy Vilasis, Philippeans / Moment / Getty Images