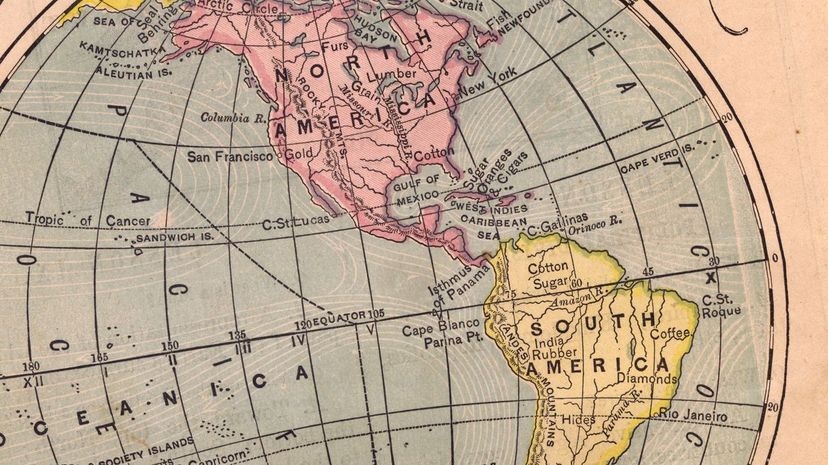 Image: ideabug/DigitalVision Vectors/Getty Images
About This Quiz
Let's survey the Americas in this map quiz. ID the countries outlined before you to confirm and/or augment your base of knowledge on countries. Stick to North and South American nation guesses to simplify things; we're only looking for American lands.
The Americas are regarded as the New World, as most recorded history concerning that part of the world doesn't start until the 15th and 16th centuries when Spanish explorers set the earliest conquests in motion. Christopher Columbus, an Italian explorer commissioned by Spain, set sail to the Americas four individual times, as you'll notice in this quiz. After the Spanish came the French and the Dutch, along with the rest of Old-World Europe to carve out and claim just about every inch of the New World—which was already inhabited by native people, as should always be pointed out. 
The United States and Canada take up most of the real estate in North America, and Latin American countries permeate the South American region. Over the years, Europe eased its grip on territories of the Americas, but not without quite a few fights. Revolutions are very much part of the recent history of the Americas; many Latin American countries did not achieve independence from Spain until the 19th century, and some places, like the Caribbean island of St. Barths, continue to embrace distinctly European culture.
Cuddle up to the geography quiz we've crafted especially for you on this digital excursion of the Americas!