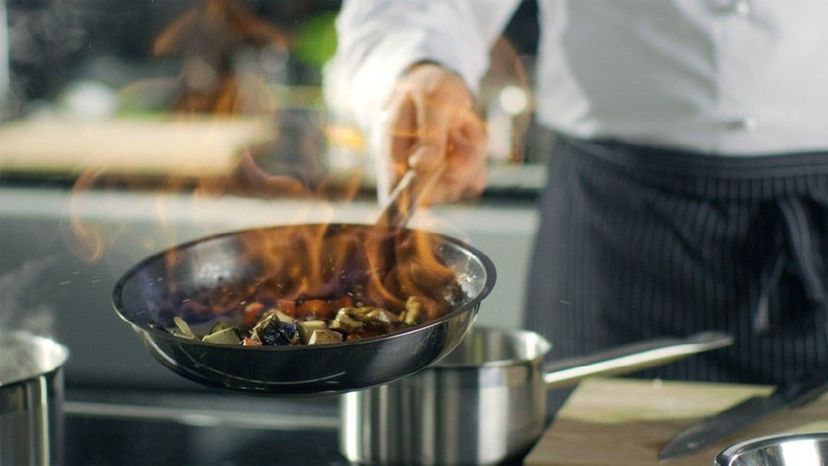 Image: Shutterstock
About This Quiz
Being a professional chef means giving up a lot of the things that make a life normal. Of course, you can try to have it all, but it gets more complicated the more well-known you get. One of the perks of the job, though, is all of the high-end equipment and kitchen gadgets you have access to. The best knives, the most powerful blender, high end, hand crafted pans, the list goes on. While a lot of professional chef tools are actually available to the general population now, some of them are still meant for professional kitchens. 
We are in the peak of celebrity chefs. They are everywhere. They are on TV, in your grocery stores, in your home decor and big box stores, and all over your social media. With this comes chef-designed lines of cookware and such that is marketed and sold to the everyday home chef. This means you can get higher quality (usually) products at approachable prices.
But what are those items that are reserved specially for professional chefs and the kitchens they work in, or the items that professional chefs use at home and can't live without? Take this quiz and try to identify all the items used by professional chefs!