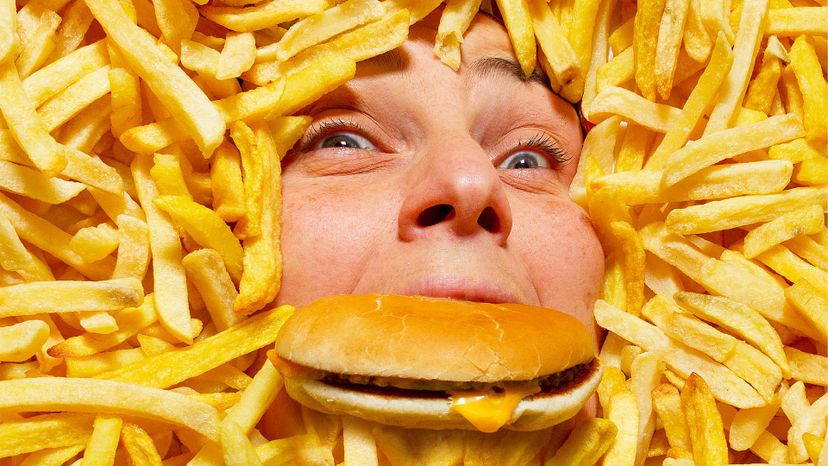 Image: fontina / Moment / Getty Images
About This Quiz
All of this quiz's answers are a mouthful!
They may technically be bad for you but as long as you don't overindulge in them, then everything is OK, right? If something tastes so good, then how bad can it really be. The food industry is one of the largest industries in the world and it is responsible for everything from the food we cook in our homes, to the chips on the supermarket shelves, and even the fast food joints that are on every street corner.
The term junk food can technically encompass everything from foods that you can find in your grocery store, like potato chips and snack cakes, to items that you buy in fast food restaurants, like burgers and fries. While it's not a good idea to eat junk food every day, every now and again we can't help but cheat on our diet with a Big Mac or sneak in a Snickers before dinner. In this quiz, we've included a wide array of junk food items that encompass a comprehensive selection of tastes. So, now it's up to you to see if you can correctly name them all. Are you truly a connoisseur of food that's "bad for you but tastes so good?" Then let's jump right into this quiz and find out!
fontina / Moment / Getty Images