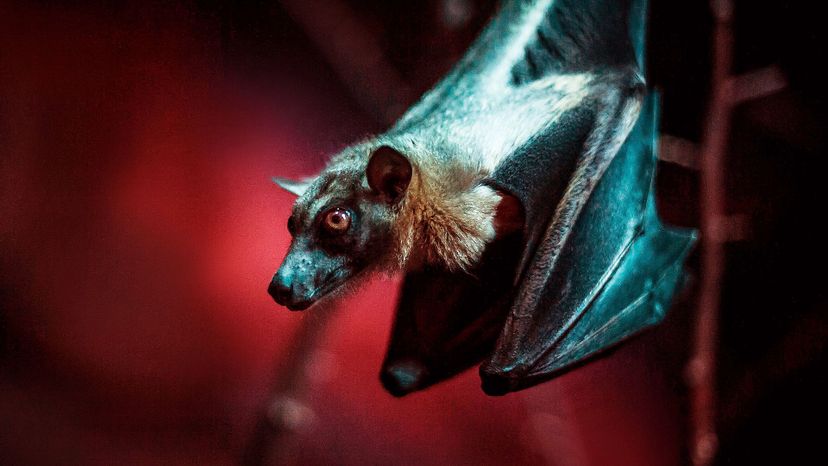 Image: © Justin Lo / Moment / Getty Images
About This Quiz
Nocturnal creatures continue to be a mystery to most humans, even those of us who crank out a weekly graveyard shift.  That's because many nocturnal species dwell in remote locations, like rainforests and ocean floors. Spotting the elusive night-dwelling animal requires patience and a bit of skill. Animals that were once diurnal (that is, most active during daylight hours) or both diurnal and nocturnal have shifted their behavior patterns in recent years. It seems these creatures have become hip to the ways of the human and solely prefer nighttime play in order to avoid human interaction. Go figure? Animals we call pests now deem humans so pesky, they try to avoid us entirely.
But, alas, the resolute rat still gives us humans hope for happy co-habitation...at least in the city that never sleeps. These days, you might find this not-so-rare (and not-so-small, at all) New York City rodent sharing a subway seat or even a slice of pizza with a fellow New Yorker. If you've ever tasted authentic New York City pizza, you'd understand the hype. It's so good, even sewer creatures risk life and limb to haul a hefty slice every now and again.
This quiz tests how well you know the world's creatures of the night. Match their likeness with relevant facts. Some facts are unique, while others are just downright bizarre. You'll soon discover that one nocturnal creature smells exactly like hot buttered popcorn, of all things. Another night-loving specimen can twist its hind parts an entire 180 degrees to better track prey at high speeds. Click on to learn more!