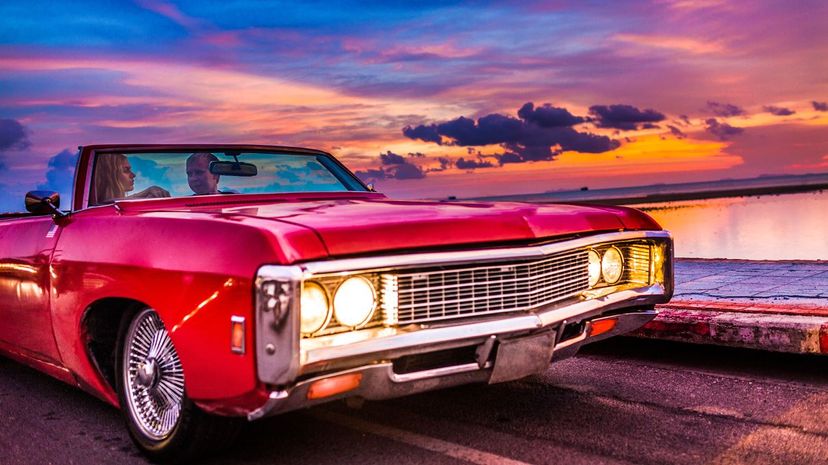 Image: Laoshi/E+/Getty Images
About This Quiz
Buick, GMC, Ford, Chevy, Lincoln, Jeep ... oh my! American automobile manufacturers have been around since the 1890s, and Americans have been fascinated ever since. The notion of a personal transportation system blew people away. The innovation of the automotive industry changed everything we knew about how humans can travel. Soon after, Henry Ford realized he could make more money if he put every one of his workers behind the wheel of one of his cars. Now, nearly 150 years later, the majority of the American population has or has previously owned a vehicle of some sort. 
These days, cars aren't just excellent ways to get from one place to another; they have become collectibles, antiques, and historical objects for people to drool over. People study automobiles and the history of the auto industry and are more than fascinated by everything a car has to offer. They look at the evolution of body shape and engine builds. And if you're still reading this, we bet you're one of those people. 
If you can look at a car and tell the year, make and model, we have a massive challenge for you. Let's see if you can identify all of these cars by American auto manufacturers.