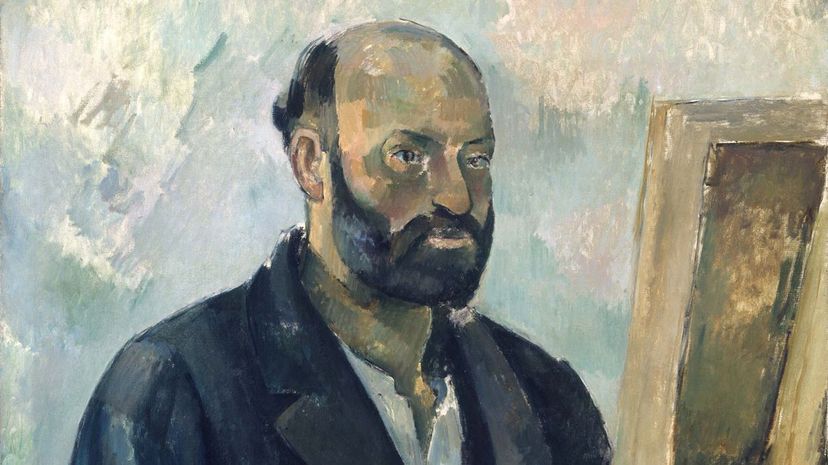 Image: Wiki Commons by Paul Cézanne
About This Quiz
Although he worked in a time when Impressionism was all the rage in Paris, Paul Cezanne saw himself as something else. He preferred to be more orderly in his approach to painting. The Impressionists worked in nature, but he preferred to work in a studio. Even the brush strokes he used were thought out. He wanted his paintings to have a more substantial look instead of light "impressions."

Cezanne developed his painting style after studying with Camille Pissarro and Vincent Van Gogh. After working with Pissarro, he used a vivid color palette. He refined his brush stroke style after his time with Van Gogh. Cezanne was creative in his use of perspective. These techniques stood out in his still lifes. In these paintings, he would lay out fruit and other objects in unusual ways and play with angles. All of it was meticulous and thought out.

His career spanned close to 40 years. In that time, he produced 900 oil paintings and 400 watercolors. He was so influential that even the master painter, Pablo Picasso, referred to him as his "one and only master" and the "father of us all."

When it comes to Cezanne, there's a lot to know. Answer our questions, and see how your Cezanne knowledge measures up! Enjoy!

Wiki Commons by Paul Cézanne