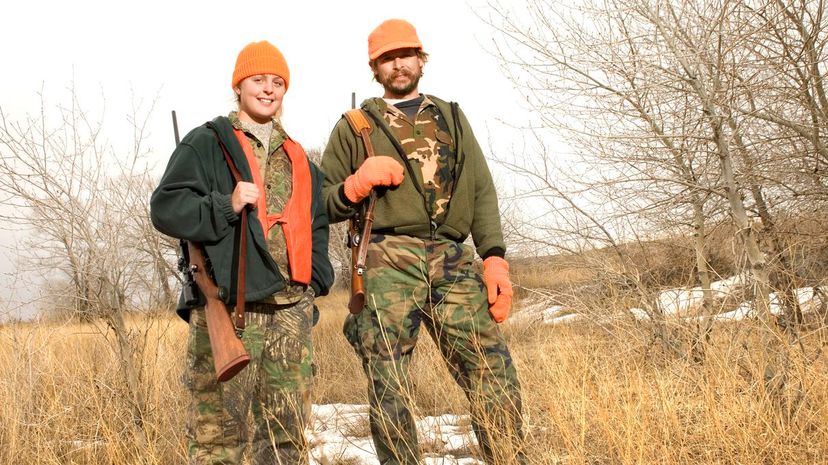 Image: Thinkstock / Stockbyte / Getty Images
About This Quiz
Part of having a good hunt includes bringing along the necessary tools to make it happen. Bringing your rifle or bow is essential, but there are many tools to make things easier and more comfortable in the bush as well. On a trip to Cabela's, you probably find yourself picking up all types of items to make the hunt of a lifetime, but the most crucial part is getting the essentials. Do you think you can name all the things you'll need to pack for your trip?
One important thing to remember when heading out to hunt is to pack food and water! You need to stay full and refreshed while out in the wild. After that's checked off your list, you'll want to think about all types of other items as well. You'll need the standard bullets or arrows to suit the rifle, bow, or shotgun that you choose. But you'll also need some tools to bring in the game you're hunting.
Have you spent enough time in the wild to know what you need to bring along for your hunt? Have a look at all of these items that should be on your list and see if you can name them all!
Thinkstock / Stockbyte / Getty Images