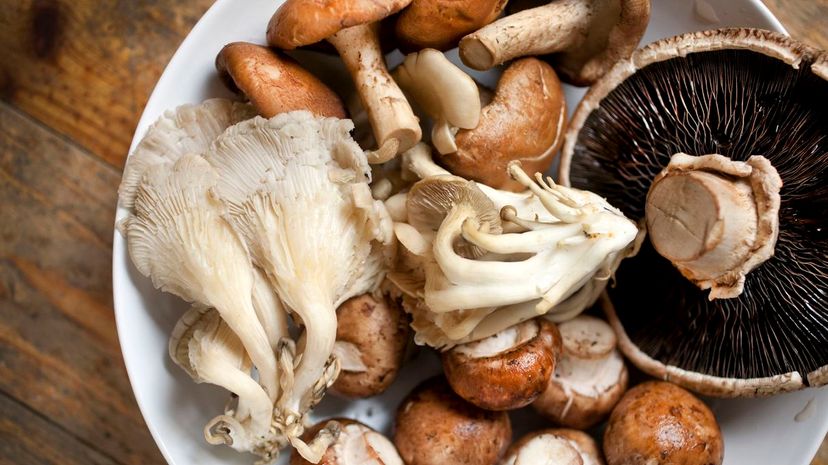 Image: Lara Hata/Photodisc/Getty Images
About This Quiz
If all you know about fungi is that they cause athlete's foot or ringworm, you're missing out. One of the five kingdoms of life, fungi include around 150,000 known species and an estimated 5 million more just waiting to be classified. While the name comes from the Latin for mushroom, fungi range from those umbrella-capped mushrooms you see in storybooks to nearly microscopic single-celled organisms and so much more. 
While non-scientists might be tempted to lump most fungi in with plants—after all, they both mostly grow in the dirt—fungi actually split off from plants around a billion years ago, so they've had plenty of time to evolve, forming unique species with their own distinct properties compared to plants.
But why should you care about fungi at all? First, they play a critical role in the decomposition process, reclaiming the minerals left behind by dead plants and animals and returning them to the earth. Second, they have formed symbiotic relationships with many plants and animals, helping one another survive in tough conditions. Third, various forms of fungi have long been used to treat illness and maximize human health, both in the form of traditional folk cures and modern medical treatments like chemotherapy. Finally, many fungi are edible, and are simply delicious, serving as the perfect side or even a main course in some recipes.
Think you can identify at least 11 species of fungi? Prove it with this quiz!
Lara Hata/Photodisc/Getty Images