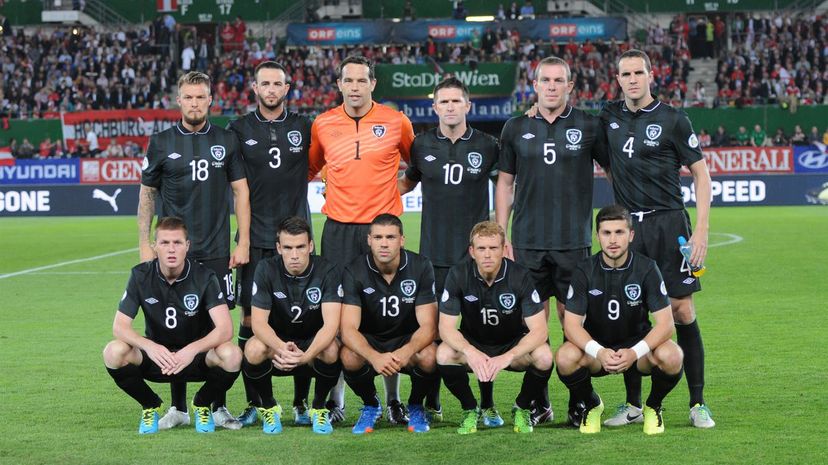 Image: Wiki Commons by Michael Kranewitter
About This Quiz
Irish football changed, just as Ireland changed. For the early days of organised play, Ireland had a single team, but pressures both political and within the sport divided and recombined the national team over the years, giving Ireland teams based on region and league. There were glimmers of hope throughout the decades, but it wasn't really until the 1980s and 1990s when the team began to see successes in the form of twice qualifying for the World Cup and once qualifying for the European Championship.
A small nation, Ireland is usually in the scrum of other nations with similar talent pools, reaching the nadir of their successes in the mid-2000s, culminating in a humiliating defeat to Cyprus. Things began to turn around in 2013, but by 2018, the team was again under new management and remain so today, a second chance for McCarthy to prove his worth to the nation.
Today feels like a clean slate for the team. Some players are there to build upon past successes, while others have only recently emerged onto the scene, still just in their teens. The team has nothing to lose and everything to play for, with the talent to ride out long campaigns and the experience to know when to push. Would you know Ireland's football stars on sight?
Wiki Commons by Michael Kranewitter