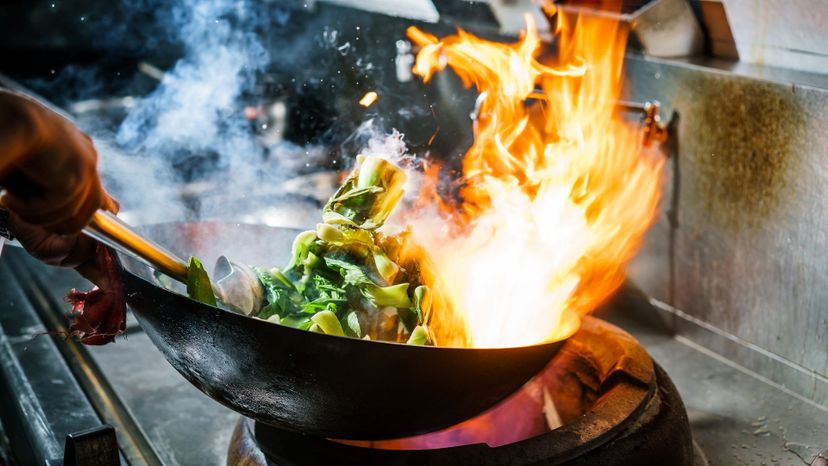 Image: ansonmiao/E+/Getty Images
About This Quiz
Can you spot the difference between a saute pan and a saucepan, or a stockpot and a skillet? Know which knives to use to guarantee a perfect cut every time? If we show you pictures of a garlic press and a citrus juicer, could you tell which is which? Take our quiz to see how many of these pro chef gadgets you can name using just a single image!
Anyone who's ever set foot into a restaurant kitchen knows that it's a pressure-packed environment. From menu planning and procuring supplies to delivering hundreds of perfect plates a night, all while dealing with special requests, dietary restrictions and all the various restaurant staff, the responsibilities of a professional chef can leave even the best chef stressed. 
Yet even with all the pressure, pro chefs can find some relief knowing they have the right tools in place to get the job done. That means not only a great set of knives and cookware, but also all the gadgets that make prepping, preparing and squeezing the last drop of flavor from food as simple as possible. Sure, a great chef can prepare a solid dish with barely any tools, but results come much easier to chefs with well-equipped kitchens.
Think you can name these tools that professional chefs swear by? Take our quiz to prove it!