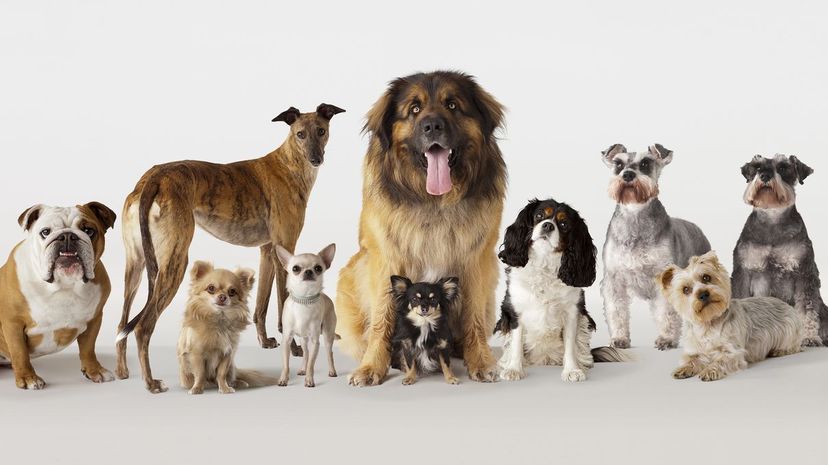 Image: Compassionate Eye Foundation/David Leahy / DigitalVision / Getty Images
About This Quiz
Hot diggity dog! You are in for a happy, tail-wagging experience with this dog breed identification quiz!
Out of all the domesticated animals in the world, dogs were the very first! They have been evolving with humans for almost 15,000 years and our history is intricately intertwined with theirs. The domestication of the ancient wolf and the emergence of the dog as a protector, worker and companion occurred independently in several regions. The isolation of some dog populations, along with selective breeding by dog owners, has given rise to the wonderfully diverse dog breeds present today. With so many dog breeds in existence, it's no surprise that some enjoy more popularity than others.
The breeds are often classified and named according to factors such as location, ancestry, size and purpose. So, while it may be easy to distinguish between toy and giant breeds, it may take more in-depth canine knowledge to differentiate between English, American and Australian breeds, for example! Do you know enough about the different dog breeds to ace this quiz or will you be barking up the wrong tree? Let's find out!
If you are an expert in all things dog-related or just an avid dog lover, then this is no time to roll over and play dead - take the quiz!
Compassionate Eye Foundation/David Leahy / DigitalVision / Getty Images