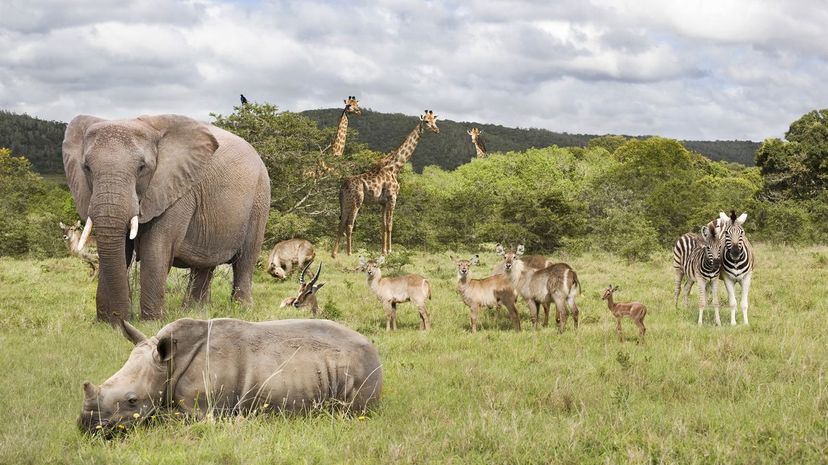 Image: Nick Dolding / DigitalVision / Getty Images
About This Quiz
"The Lion King" hit screens on June 24, 1994, and it was an instant hit. Disney knew that it would be before they released it, as the movie managed to reduce their entire team of animators to tears of pride and joy simply from screening the full opening sequence internally. The teams had worked individually on each piece of the whole and were astonished when they saw what they had created in its final form. The movie was loosely based on the plot of "Hamlet," Shakespeare's great tragedy, and though it was given a happier Disney ending, it certainly dares to tread on some very dark terrain on the way there.

Disney eventually transferred "The Lion King" to the stage, where director and visionary Julie Taymor's dazzling production became a Broadway behemoth that has now grossed over a billion dollars. With the Broadway and movie audiences in mind, Taymor made the smart move of beefing up the female roles, including turning Rafiki from male to female and adding a number for Nala. Some of the additional songs were even added to subsequent DVD releases, such was the movie's popularity and the stage show's success.

With a live-action movie set to debut in 2019, "The Lion King" continues to reign over our hearts. Of course, while the Broadway show inherently had to embrace the unreality of humans playing animals on state, the new movie, like the original, is full of very thorough research on the mechanics and anatomy of the animals it features. This means that it's a great opportunity to re-familiarize ourselves with the denizens of the savanna and the rain forest. How many of the animals depicted in "The Lion King" can you identify? It's time to find out.
Nick Dolding / DigitalVision / Getty Images