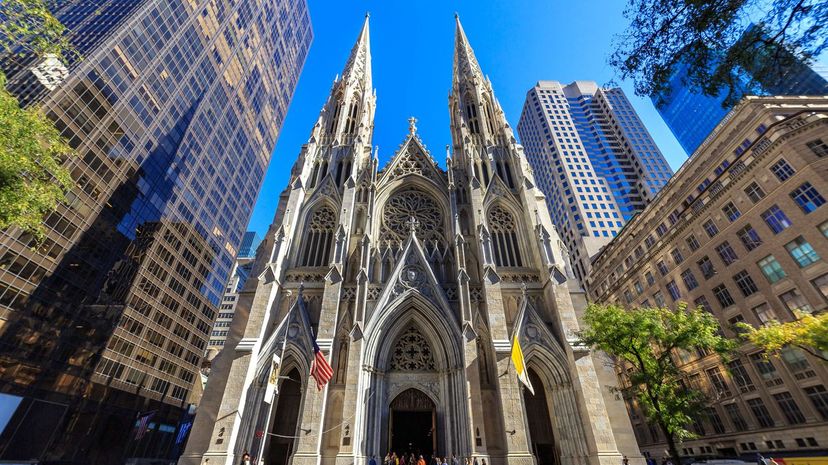 Image: GabrielPevide/E+/Getty Images
About This Quiz
The Founding Fathers studied everything about the Greek and Roman empires when they were creating the country. They wanted to make sure the country didn't collapse like Rome or Greece, but aside from the legislation and society, they studied the architecture. 
Ancient Greek and Roman Revival architecture can be seen all over our cities. Domes, arches and columns are featured in some of our most important structures. Some buildings that look like they were designed in Ancient Greece weren't built until the 19th century at the earliest.
Before that, colonists in New England were mastering Colonial architecture with wood and brick, and explorers down south were busy erecting Spanish Colonial structures in places like Florida and New Orleans. Before that, Native Americans were building pueblo homes and cliff palaces in the American southwest. 
By the 1800s, Greek and Roman influence had found its way into almost every government structure across the country, and a distinctly American style of public architecture called Federal style was born. Then came the Gothic Revival, massive plantations, Victorian style, Gilded Age mansions and Art Deco skyscrapers.
By the 20th and 21st centuries, everything was on the table. Even Pueblo, Egyptian and Mayan Revival sprung up. Eventually, postmodern, international, high-tech and neo-futurism styles became commonplace and the country is home to a little bit of everything. How much do you know about America's architecture? Can you identify the architectural style of America's most famous buildings?