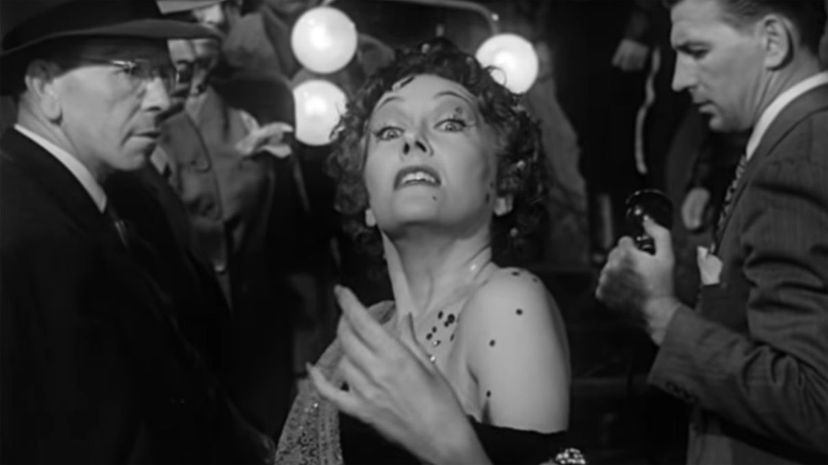 Image: Paramount Pictures
About This Quiz
With visual elements drawn from German Expressionism, a fatalistic point of view and plots from the greatest hardboiled crime writers of the 1930s and 1940s, film noir is a cinematic style that transcends genre. Literally translated as "black film," the term film noir was coined by French film critic Nino Frank in 1946 to describe the bleak crime dramas that poured out of Hollywood in the years immediately following the Second World War. However, the appellation was rarely used by contemporary critics and only gained prominence as a subject of study retrospectively with the rise of the French New Wave. 
More of an artistic movement within the genre of crime films than a genre in itself, film noir is characterized by a pessimistic worldview in which bad things happen to good people, often for no reason at all. Women are portrayed as femme fatales; men act purely out of their most base desires for sex, money or both. Traditional heroes are rare and nearly always jaded and cynical. Visually, a classic film noir must be shot in high-contrast black and white, mostly at night and with highly stylized, canted camerawork. 
The films you'll find in this quiz are from the classic era of noir film from around 1944 to the late 1950s. No "neo-noir" works of later decades like "Chinatown" have been included. In keeping with the strictest definition, all the films here are in black and white.
Now, it's time to throw back a stiff drink because that's not just any blonde knocking at your office door. It's a classic noir film challenge. Are you up to it?