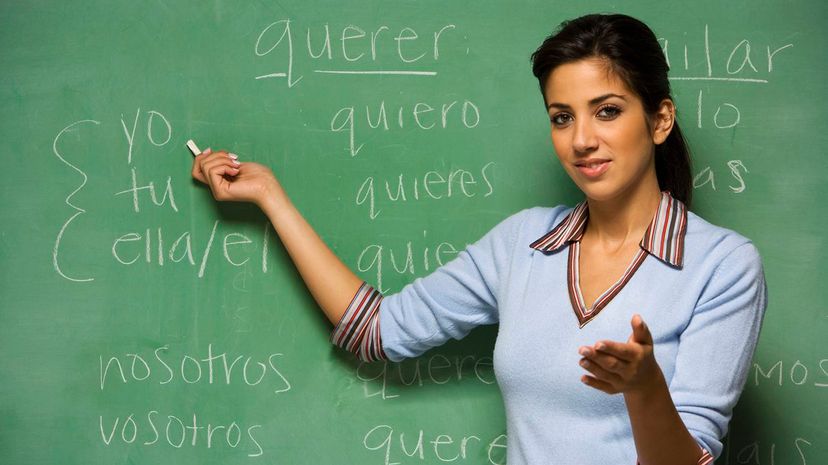 Image: Terry Vine / DigitalVision / Getty Images
About This Quiz
Spelling in Spanish can be trickier than in English. Even though the alphabet is basically the same (plus one letter; which you can find out about by taking the quiz), there are several types of accents, and misplacing them can change the entire meaning of a word. For example, "el" means "the," but "él" means "he."
Accents aside, entire consonants and vowels are pronounced differently, and if you don't know the rules, it's hard to guess the spelling of a word. Sounding it out phonetically may take you entirely in the wrong direction. Do you know what the letter J sounds like in Spanish? You will by the end of this quiz. What about two Rs in a row? How is that different than one R? What about two Ls in a row? What about a Y standing by itself? Is that a word?
If you're going to learn a second language, some would contend that Spanish is the best choice. It originated in Spain, but it's also the official language across the vast majority of central and South America. It's the second-most spoken language in the U.S., second only to English.
Mastering a language's spelling is a great way to hone your pronunciation and improve your vocabulary. Scroll down to start this quiz and test your knowledge!
Terry Vine / DigitalVision / Getty Images