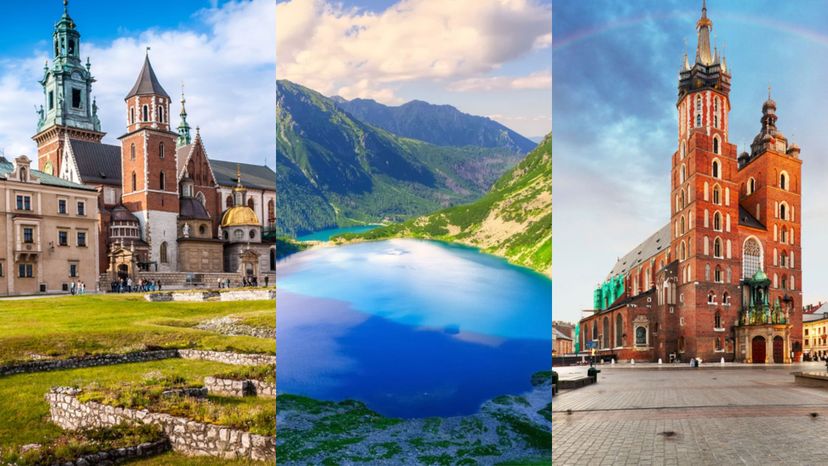 Image: shutterstock, shutterstock, shutterstock
About This Quiz
The number of countries that are on planet earth is a topic of great discussion, but whether it's 195, 194 or 193, there are a lot! While you won't need to know nearly half as much as those, you do need to know 40 of them. But which 40? We're testing your geography skills today in a quiz that will ask you to identify a country based on three images of famous places in it.
We'll give you some easy options, like the Statue of Liberty, Mount Rushmore and the Washington Monument for the United States, but do you know about the Ait Benhaddou, Erg Chebbi Funes and Djemaa El-Fna in Morocco, or the Belvedere Palace, The Melk Abbey and Hallstatt of Austria? If you have no idea what these places look like, you might be in trouble. But then again, luck could be on your side and you may ace this test. 
Whether you pass because of your knowledge or because of sheer dumb luck, you should still try this quiz. At the very least, you'll learn some new things about the planet we all call home. So let's get started and see if you have what it takes to be a geography major. 
shutterstock, shutterstock, shutterstock