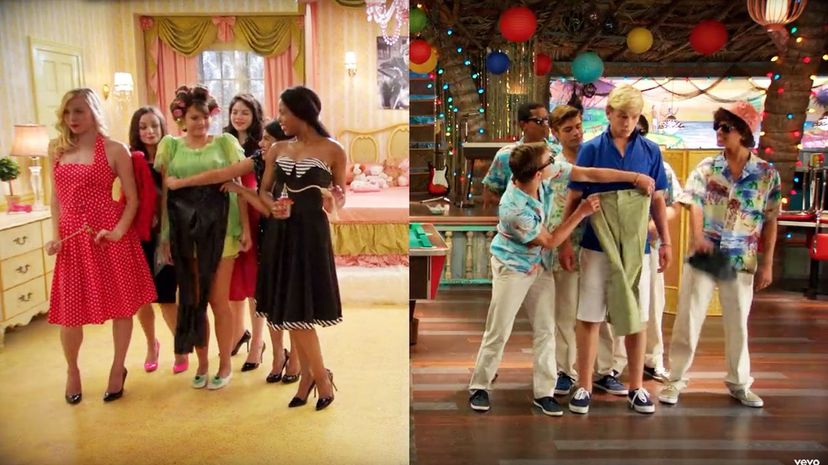 Image: Disney Channel / Rainforest Productions
About This Quiz
If you're a Disney fan, you likely know the excitement of seeing that neon Mickey Mouse shape framed inside a reel of film pop up on your TV, announcing it was time for a Disney Channel Original Movie (you can almost hear the jingle, right?).
There are a total of 107 Disney Channel Original Movies (talk about a mega movie marathon!), with the first released in 1997, "Under Wraps," to the most recent in 2019, "Descendants 3."
Did you know that on average, DCOMs typically take less than three months to film? For example, "The Thirteenth Year" was completed after just six weeks of filming. While most can be wrapped up fairly quickly, some demand a little bit more time — like with "High School Musical 2," where the scene for the song "Bet On It" took six days of filming ALONE! You can bet Troy Bolton was totally over THAT scene by then!
To land a prestigious lead role in a DCOM, you've got to do more than just act. A lot of times, the main characters are of many talents, so obviously they need actors and actresses who fit the roles. Take "Wendy Wu: Homecoming Warrior," where actress Brenda Song used her black belt in Tae Kwon Do to do all of her martial arts stunts, or how actor Chez Starbuck from "The Thirteenth Year" had to get scuba certified just to PLAY a merman. It's clear to see that Disney really puts in the effort to make the magic happen!
So whether your Cheetahlicious or dedicated to Team Wildcat, why not put your DCOM knowledge to the ultimate test? Let's play some Disney Channel movie trivia!
Disney Channel / Rainforest Productions