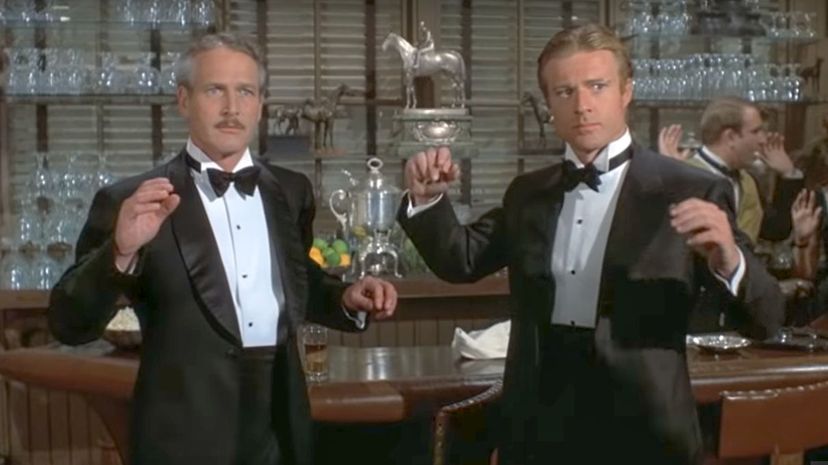 Image: Universal Pictures
About This Quiz
From the silent era to the digital age, Hollywood has been fascinated with crime. From impossible jewel heists to daring bank robberies, big capers equal big box office receipts. Whether played for laughs, high drama or action, crime pays big dividends in the film industry. Allowing audiences to vicariously live out their more nefarious fantasies on the silver screen, the heist picture is the dark side of escapism. Just imagine getting away with that rare art piece, those precious jewels or that huge pile of cash. In the dark of the theater, we all get to be criminal masterminds for a little while. This kind of heist film tells us big crime is sexy, and, if you're just clever enough, you can get away with it.
Then, of course, there is the other kind of heist movie — the kind where everything goes wrong in a spectacularly dramatic and often violent fashion. Whereas the comedic or more action-oriented heist film presents the audience with an essentially victimless crime, the dramatic heist picture shows us the bloody flipside of pulling off a big caper. In this type of film, the unsavory side of human nature takes over, and that perfect criminal team succumbs to greed and suspicion. 
So, whether you like your cinematic crimes gritty and action-packed or light and comedic, we have a challenge for you. This quiz gathers a collection of heist movies of all stripes, from comedies to dramas. Can you get away with identifying them all?