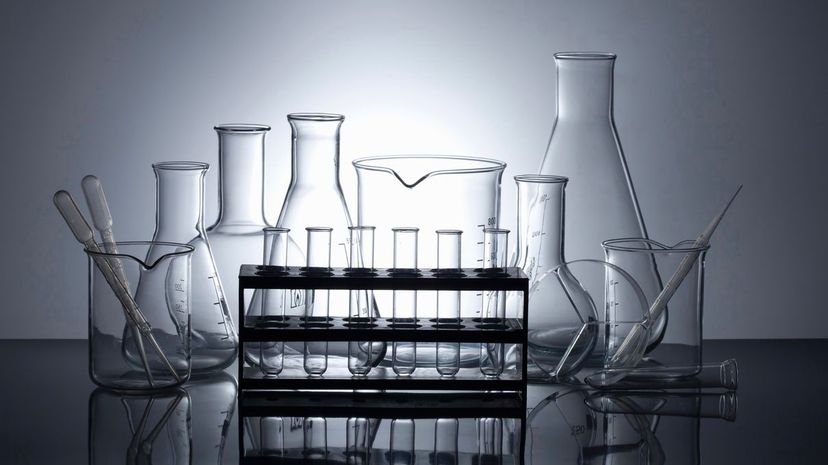 Image: Buena Vista Images/DigitalVision/Getty Images
About This Quiz
You remember your high school days, don't you? There was always buzz around the class on the days you knew that chemistry experiments would take place, right? Breaking up into groups, you would be given a whole host of interesting equipment to perform the experiments with. 
These included Bunsen burners, flasks, test tubes and wire gauze, for example. These are just a few examples of what you can find in a laboratory when it comes to equipment. Of course, it also depends on that laboratory's focus point. For example, a biology laboratory is going to be very different from a chemistry laboratory. 
Outside of a school environment, laboratories are massive and have many different types of equipment that you may not ever have seen before. Certainly not in the school environment. And for that reason, the "Can You Identify the Lab Equipment From an Image?" is pretty tough. It certainly will have you thinking back to your high school days as you try to set on the name of a peculiar looking flask. 
But just take your time, and if you really don't know, we have proved hints to give you a bit of a helping hand. Good luck!
Buena Vista Images/DigitalVision/Getty Images