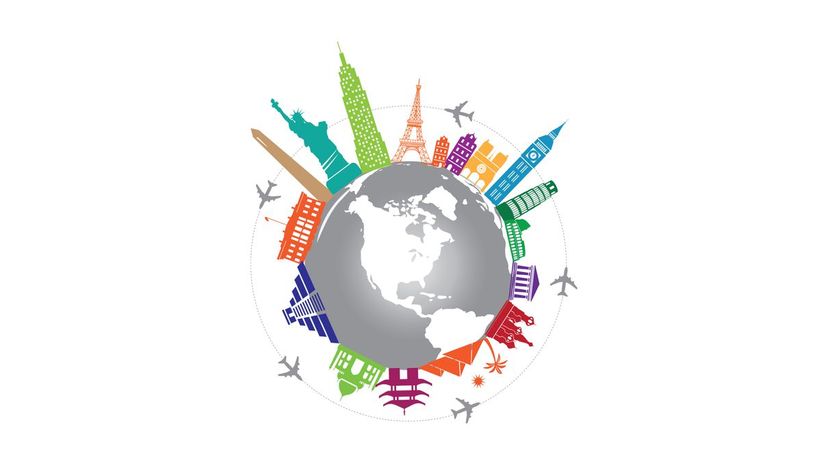 Image: chokkicx / DigitalVision Vectors / Getty Images
About This Quiz
The world is a big wonderful place. Whether it's your own backyard or halfway across the world, there are lots of things to see and explore. Seeing the most famous landmarks in the world is a priority for many travelers. They inspire wonder in those who behold them.

One of these landmarks is the Angkor Wat in Cambodia. Recognized as a UNESCO World Heritage Site, this archaeological marvel was the home of the Khmer Empire for seven centuries. It is number seven of the Seven Wonders of the World and one of the most famous religious monuments. When it was first built, the king dedicated it to the Hindu god, Vishnu. Later, its caretakers repurposed it for Buddhism. Even as it's changed, it is still a thing of beauty.
Another breathtaking wonder of the world is the Roman Colosseum. This ancient amphitheater was a spectacle when it was first built and still is. It remains after both natural disasters and human-made ones.

There is so much history behind these places and others that draw people to them year after year. Travelers go to soak in what they have to offer. Take our quiz and see how much your travels have taught you!

chokkicx / DigitalVision Vectors / Getty Images