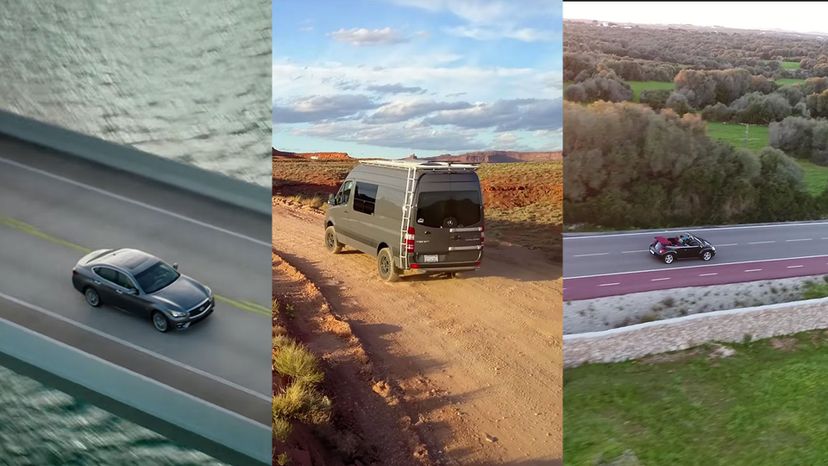 Image: Youtube via INFINITY USA
About This Quiz
And so when it comes to cars and car design, consumers often base their tastes on a number of aspects of how a car looks. Think about it... we want our cars to look nice from the side, from the front and, of course, from the back when we leave those vehicles following us in the dust. Or even when we sit in morning traffic!
One aspect we don't often think of, however, is the roof. Well, I suppose its outta sight, outta mind, right? It's probably down to the fact that we don't see our cars from above that often, do we.
So we came up with a new kind of car identification test for you. Instead of giving you a normal picture, or one from the side, front or back, in this quiz, you need to be able to identify a car from an aerial shot where its roof will be the most prominently displayed. Of course, you will still be able to see the hood and trunk, so that will help.
We have a range of vehicles for you to identify. Every type and decade is represented in this quiz.
So good luck and let's see how you fare.