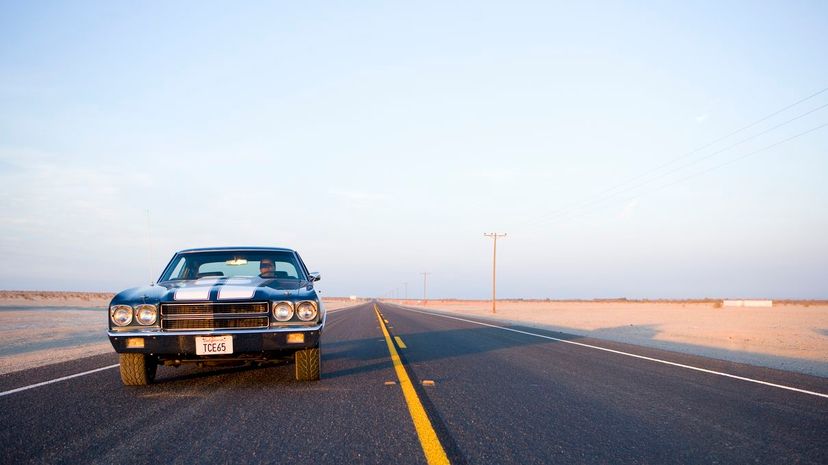 Image: Juice Images / Cultura / Getty Images
About This Quiz
Hear the word muscle car, and immediately a specific image appears in your mind. These are vehicles that are not only powerful — thanks to their massive V8 engines — but they have the looks to match. Oh, and they can cover ground in a straight line pretty quickly and will certainly post some impressive 0 to 60 miles per hour times!

When it first hit the ground running in the 1960s, it didn't take long for the muscle car to become the vehicle that many drivers around the globe wanted to own. An luckily, there were plenty from which to choose during the muscle car boom of the 1960s and 1970s, led by America's 'Big Three' of course!

And they sold like hotcakes. In 1965, the Ford Mustang sold over 500,000 units. By the 1970s, most major carmakers in America had a muscle car of some sort. Well, there is still debate as to whether some models are muscle cars, but if it had a V8 engine, looked mean and was quick, we call it a muscle car. To this day, the Mustang, Camaro, Corvette and Challenger have modern equivalents that continue to push the muscle car through the 21st Century!

So let's see how many muscle cars you can identify with just a fact to guide you. Good luck!