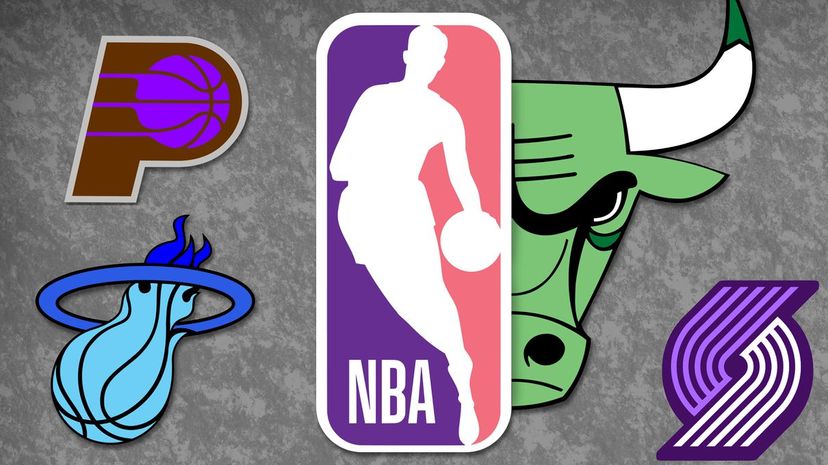 Image: NBA
About This Quiz
The NBA has branded its players better than any sports league in North America, but these players wouldn't have the same cultural impact if they didn't have a franchise to play for. That means wearing those signature logos across their chest throughout 82 regular-season games and, for the lucky ones, into the playoffs. 
NBA logos, of course, are defined by their colors. What would the Los Angeles Lakers be without that signature purple and gold, two iconic colors worn by some of the greatest players in NBA history from Jerry West to Earvin "Magic" Johnson to the late Kobe Bryant? It's hard to imagine any of those players sporting a different-colored jersey. 
All 30 franchises across the league have similar histories with players whose careers were defined while wearing a specific team's jersey. Of course, that doesn't mean these players all started and ended their careers in the same jersey, as some of the greatest NBA stars were journeymen across the league. While establishing their own legacies, they sported multiple logos in their careers.
Now, find out if you actually know the logos of all 30 teams across the NBA, especially when they're altered. Will you be able to get a perfect score? Take your best shot at this quiz and see for yourself.