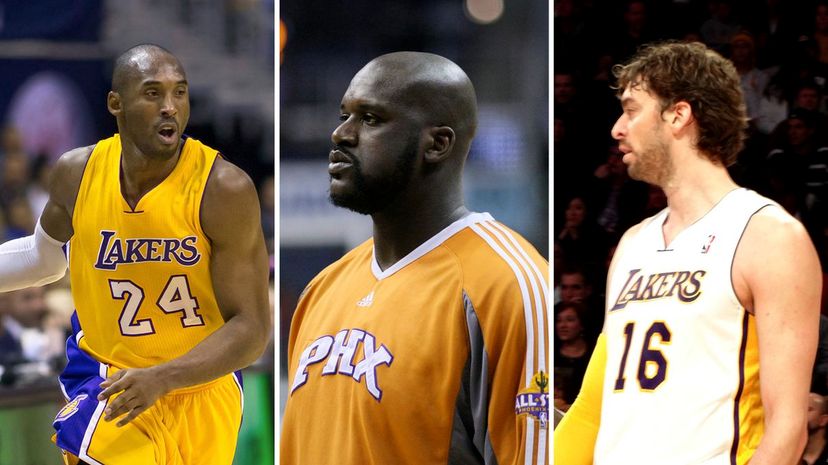 Image: Wikicommons by Keith Allison / Wikicommons by Howcheng
About This Quiz
A player is in their first NBA season, and the hype surrounding them has been through the roof. There's a reason they were the number-one draft pick, after all. But the veterans in the league aren't quite ready to accept them. This isn't college anymore, and in the NBA, players have to earn the respect of their peers. That's exactly what they do. Game after game, they show why they were so highly-touted coming out of college. Then, they finally reach the national stage in a primetime game against the best team in the league. Not only do they show up to play, but they ball out, and that's when it comes — that coveted nickname that will stick with them for the rest of their career.
What exactly goes into a nickname? Sometimes, it's a spin on a player's real name like "Ice Trae" or "T-Mac." At other times, it reflects their style of play like "Magic" or "The Claw." For whatever reason a nickname gets crafted, it's always an honor that players embrace each night they step onto the court.
Are you prepared to see if you know these legends who earned nicknames as they established themselves as some of the biggest stars in the history of each franchise across the league? From players who shaped early dynasties to modern stars, this quiz covers them all. When you're ready, get started and see if you can match them to the correct team.
Wikicommons by Keith Allison / Wikicommons by Howcheng