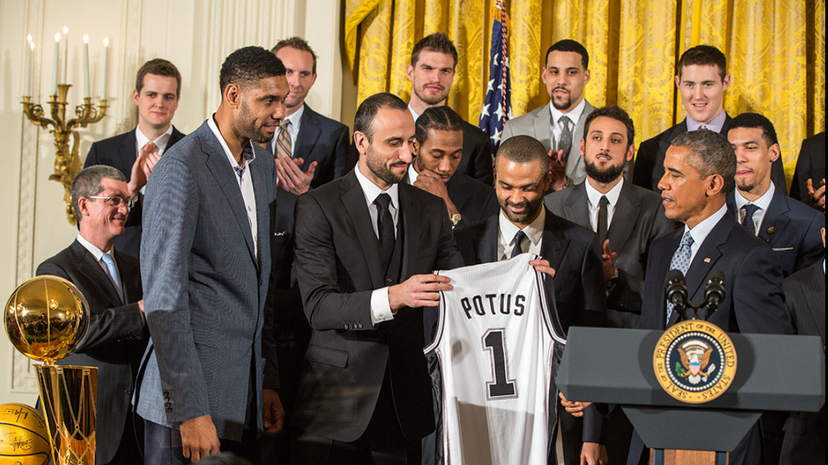 Image: WikiCommons by Pete Souza
About This Quiz
One of the greatest things about organized basketball is that characteristics are assigned by more than just in-game skills. Sure, champions are determined by who wins the game, and being able to shoot and handle the ball consistently are key ingredients for victory. But unlike football, fans can see players and their expressions on the court. Every sneer, laugh and flash of anger is visible to an entire arena full of people and millions more watching at home.
These easily visible characteristics are why we can often assign characteristics to teams beyond their play on the court. The Detroit Pistons squad of the late 1980s were characterized by the "Bad Boys," headlined by the mercilessly physical Bill Laimbeer. His quick elbows and slaps were designed to go unnoticed by the refs but were always noticed by his opponents, often leading to physical altercations.
You can also think about the "Run TMC" era of the Golden State Warriors. This team was headlined by speedsters Tim Hardaway, Chris Mullin and Mitch Richmond from 1989 until 1991. The Warriors played so fast that they once scored 162 points in what would go down as the highest-scoring game in NBA history.
We often categorize teams by a notable player, a style of play or even their collective fashion sense. In this quiz, we'll offer three facts, statistics or details of some type about a team. Your job is to tell us which team we are talking about. Think you know ball on a big-league level? Let's find out!
WikiCommons by Pete Souza