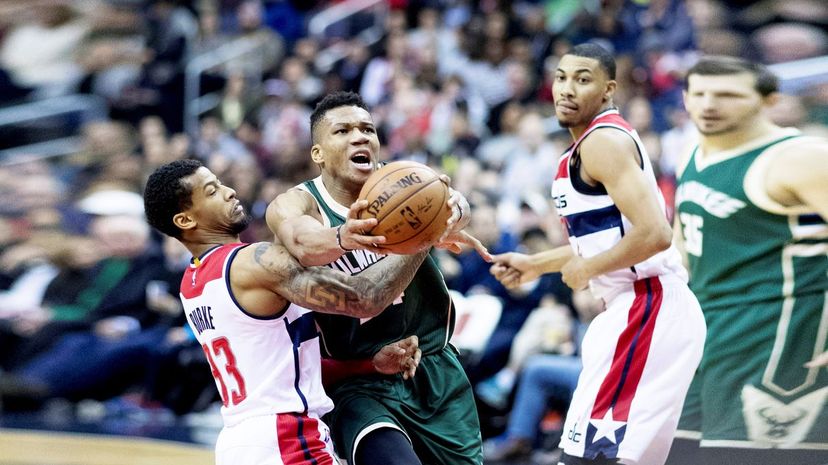 Image: Wiki Commons by Keith Allison
About This Quiz
Between the buzzer beaters, triple overtimes, no-look passes, slam dunks and Game 7s, the NBAs players entertain the world. The league is the world's greatest reality show, and its athletes are some of the most popular. Unlike football or hockey, NBA stars aren't covered in pads and helmets, and unlike baseball or soccer fields, basketball courts are highly accessible. Front-row tickets at a basketball game will put you close enough to have a conversation with your favorite player during the game.
Each NBA team has about 12 men on its roster and a few more on the practice squad. Across all 30 NBA teams, the 2018-19 season kicked off with 494 active players. Some players get traded, some players get fired, some players get injured and some players get benched, so there's no telling how many active players finished the season, but there's a lot of players to choose from nevertheless. If you're a die-hard fan, you can probably identify any team based on just one player.
So do you know where the Splash Brothers play? What about The Beard? What about The Brow? We won't give you the city or the mascot, just the name of three current players. Do you think you'll be able to identify the team? Put your NBA skills to the test here.
Wiki Commons by Keith Allison