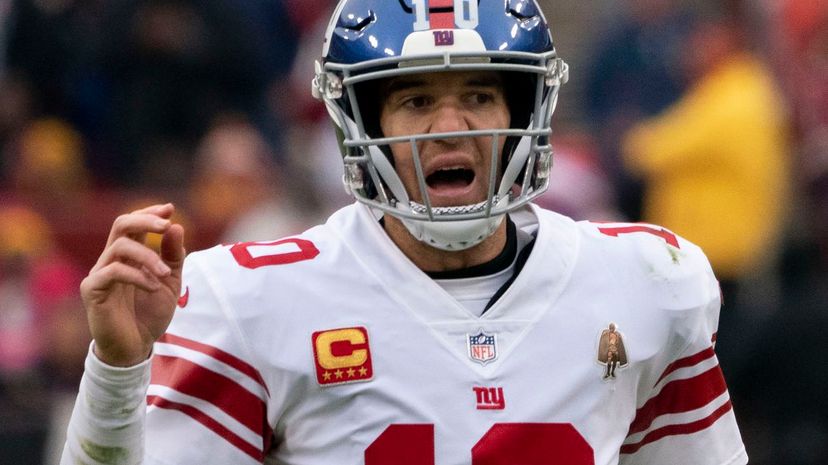 Image: Wiki Commons by Keith Allison
About This Quiz
32 teams. 53 players each. The quick-and-dirty math spells out the obvious: There are nearly 1,700 athletes in today's National Football League. From quarterbacks and wide receivers to linebackers and cornerbacks, the 11 players on both sides of the ball each play have contributed to some pretty memorable moments during each 16-game season. Did you happen to see Stefon Diggs' catch that's been dubbed the "Minneapolis Miracle?" What about the infamous "helmet catch" in the Super Bowl a few years ago? Maybe you remember Odell Beckham Jr.'s crazy one-handed catch into the end zone against the Cowboys. The history of the NFL has given fans some great "action shots" of sacks, catches, tackles and goal line sneaks.
How many of these athletes can you recognize from an action image? No, we aren't going to make you identify all 1,700 athletes – just 40 will do. Can you recognize Ezekiel Elliott on a breakaway run? What about Tom Brady's throwing motion? How about Aaron Donald plowing through the offensive line to get his hands on the quarterback?
That's what this quiz is all about ... the stars of the NFL in motion! See how many of these athletes you can identify from images of them doing what they do best: scoring touchdowns, lobbing the ball down the field and delivering crushing tackles.
Wiki Commons by Keith Allison