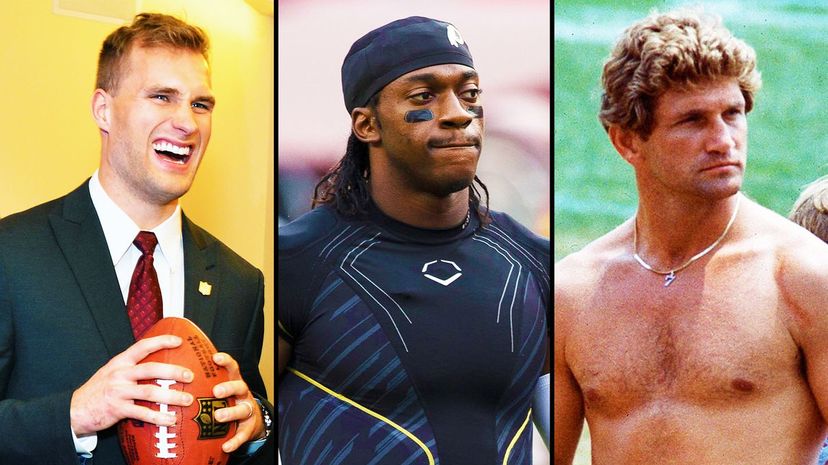 Image: Wiki Commons by Veronica Davison / Keith Allison / Ted Van Pelt
About This Quiz
NFL quarterbacks have to handle a delicate balancing act on the field. On the one hand, they have to encourage their players with vocal leadership and encouragement. But they also have to back up their talk with skilled play, processing what is happening on the field and making decisions about what to do with the ball in just a handful of seconds. All this happens while huge men from the opposing team rush towards them as fast as possible.
The challenge of playing QB is part of why we have so much respect for the great ones. Tom Brady, with six victories in nine Super Bowl appearances to go with three NFL MVP Awards, is widely considered to be the greatest ever to play the position. But he has steep competition even in his generation from Peyton Manning, who is nowhere close to Brady in championships but was named MVP a record five times.
Quarterbacks are so important that they define teams. If teams don't have a good QB, they search the draft, free agency and the trading block endlessly, looking for someone with the right blend of leadership and athleticism. If you think you know the NFL, take this quarterback quiz and see how many teams you can name correctly!
Wiki Commons by Veronica Davison / Keith Allison / Ted Van Pelt